Expert Conversations on Renal Cell Carcinoma
Non–Clear Cell Renal Cell Carcinoma: The Role of Biomarkers in Treatment Selection
Last Updated: Thursday, November 19, 2020
Discover the latest in the field of non–clear cell renal cell carcinoma (nccRCC) from two advanced practitioner experts, Zita Lim, PA-C, of The University of Texas of MD Anderson Cancer Center, and Emily Lemke, DNP, AGPCNP-BC, AOCNP, of Medical College of Wisconsin Cancer Center. Learn from their conversation focused on the role of immunotherapy for patients with various nccRCC subtypes and the use of molecular profiling to inform treatment decisions.
---
Meet the faculty
---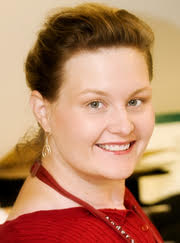 Zita Lim
PA-C
The University of Texas MD Anderson Cancer Center
Ms. Lim is a physician assistant within the Genitourinary Medical Oncology Department at MD Anderson. She has published numerous abstracts and articles about kidney cancer and was involved in several clinical trials for advanced RCC. Ms. Lim also serves as a clinical advisory board member of the Kidney Cancer Association.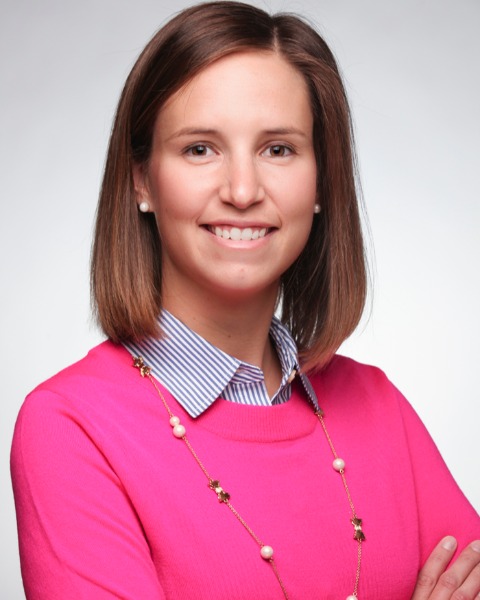 Emily Lemke
DNP, AGPCNP-BC, AOCNP
Medical College of Wisconsin Cancer Center
Dr. Lemke is a nurse practitioner in genitourinary medical oncology. She specializes in kidney, bladder, and prostate cancer, having peer reviewed multiple publications and presented both podium and abstract presentations at national oncology conferences in these areas.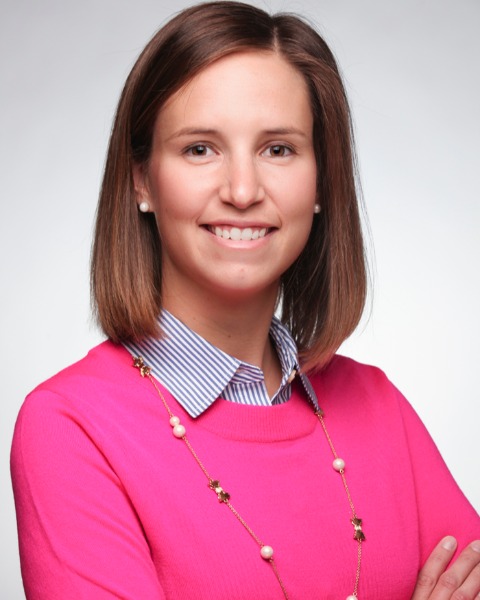 Emily Lemke
As you know, the non–clear cell renal cell carcinoma (RCC) treatment landscape continues to evolve. What do you think the role of immunotherapy is for these patients?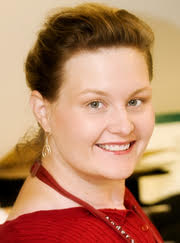 Zita Lim
When we talk about non–clear cell patients, we're talking about a whole potpourri of disease variants, including chromophobe, papillary, collecting duct carcinoma, and renal medullary carcinoma. Some might even argue that sarcomatoid RCC is a variant, although it may arise from any of these subtypes including clear cell RCC. How we approach patients with sarcomatoid clear cell RCC has greatly evolved in the past 5 years. Whereas when I first joined the field, the outlook for these patients was truly dismal, now we can expect an excellent response. In a CheckMate 214 post-hoc analysis of sarcomatoid RCC patients, median overall survival (OS) favored patients treated with nivolumab/ipilimumab vs sunitinib.1 The confirmed objective response rate (ORR) was 60.8% with nivolumab/ipilimumab versus 23.1% with sunitinib, with complete response rates of 18.9% versus 3.1%, respectively.
Now extrapolating that to other subtypes becomes more complicated. We do have some data. The updated KEYNOTE-427 trial data looked at patients with variant RCC histologies.2 After a 15-month follow-up, the ORR was 26.1% for these 165 patients. Responses were achieved across all subgroups, including patients with papillary, chromophobe, and unclassified histologies, or sarcomatoid features, as well as for those with an IMDC [International Metastatic RCC Database Consortium] risk category of favorable or intermediate/poor.
In general, patients with chromophobe are more immune silent. Personally, I have treated some patients with papillary RCC who have responded to therapy with excellent tolerance, and one has achieved a complete response on a combination of nivolumab/cabozantinib. The use of immunotherapies in these RCC subtypes is definitely an evolving question.
But are there things that you could consider, like PD-L1 status, to help guide your decisions?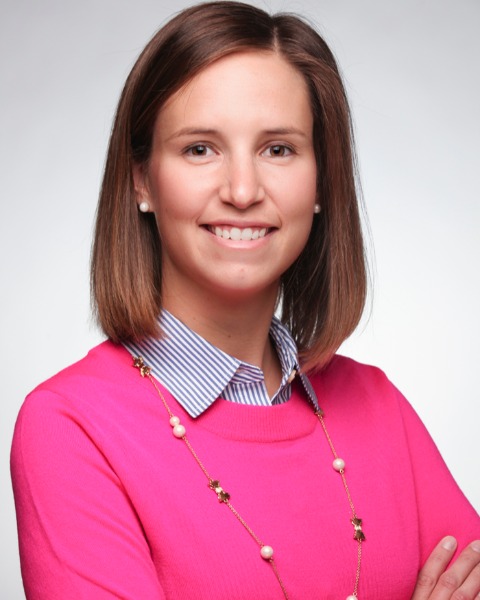 Emily Lemke
I think it's really easy to think that immediately PD-L1 expression would lean you more toward an immune checkpoint inhibitor, but really there's been no OS benefit in the patients on CheckMate 214,3 whether or not they were PD-L1 positive or negative. And that differentiation hasn't panned out in the combination trial either. So I don't lean on that at all, except to note that I think it's interesting and it's good to document so that we can someday look back retrospectively when we get a nice data set to see if anything changes—when we're 10 to 15 years down the road from having these patients first enroll in IO-based clinical trials.
Pivoting back to the non–clear cell cohort that you see a lot of at bigger centers, what are your preferred treatment regimens? We talked about how with sarcomatoid disease, immunotherapy is preferred across the board. But what about for the chromophobe or papillary type 1 or papillary type 2 populations?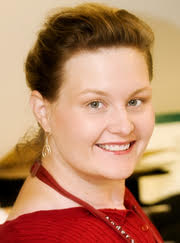 Zita Lim
If we get a patient like that, we try to enroll them on a clinical trial. In fact, there is an ongoing clinical trial called CABOSUN2,4 in which patients are being randomized to either sunitinib or cabozantinib because we do not know whether one is better than the other at this point. Chromophobe RCC, in the absence of sarcomatoid or eosinophilic variants, tends to be more indolent. So these patients tend to respond quite well to tyrosine kinase inhibitors (TKIs). In a retrospective data analysis, the outcomes of patients with chromophobe RCC treated with VEGF TKIs was similar to that of patients with clear cell RCC.5 Also, if the chromophobe RCC patient harbors a TSC1, TSC2, or mTOR mutation, they respond to the therapy with an mTOR inhibitor.6
With papillary RCC, data were recently presented showing that when treated with bevacizumab plus erlotinib, this group of patients had an ORR of 51%, and the cohort with hereditary leiomyomatosis and RCC (HLRCC) had an ORR of 64%.7 I have used this combination in a number of my papillary RCC patients and found it to be safe and effective.
But the greatest obstacle I face is getting insurance approval for some of these therapies. Hopefully this study and this combination being listed in the NCCN guidelines as a category 2A recommendation will help us with insurance company negotiations.
Emily, you have some experience yourself treating non–clear cell RCC patients with cabozantinib. How has that been going?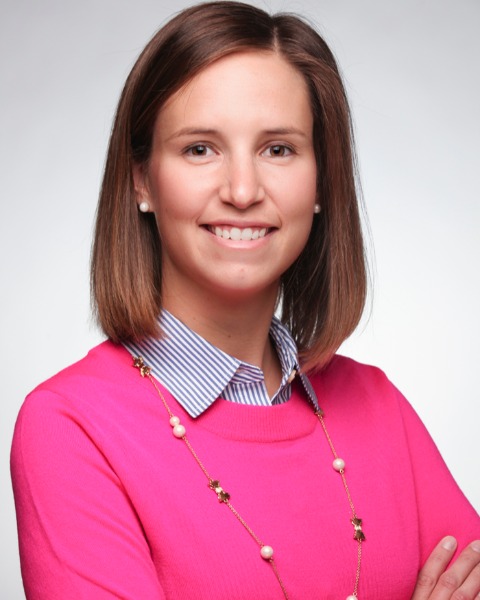 Emily Lemke
With cabozantinib being a "dirtier" inhibitor—meaning that it targets multiple receptors such as MET, AXL, and VEGF—it was just intuitive to think that you might have more response rates in the non–clear cell cohort. So two years ago, along with some of my former colleagues at MD Anderson, we looked at cabozantinib retrospectively in the non–clear cell cohort, which includes chromophobe, papillary type 1, papillary type 2, and translocation RCCs.8 It was intriguing that there was actually a 78.6% disease control rate, and a lot of times that was actually in a second- or third-line setting, because at the time that we collected this data, cabozantinib was a newer therapy that wasn't being used and was not approved in the frontline setting. So I think it'll be really interesting to see the CABOSUN2 readouts to get some prospective data to confirm what we've observed in the retrospective setting.
Sometimes the question is, how long can patients stay on cabozantinib from the standpoint of its side-effect profile? It can be a tough drug to tolerate, but I think if your patient has a good performance status and is up for it, it's a really nice option for these non–clear cell RCC patients who historically have had very few options.
I also think that this population, because of the dearth of options they've had, might benefit from molecular profiling. Is that something you're routinely doing in your practice?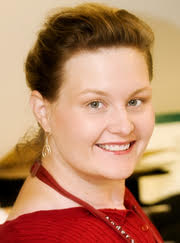 Zita Lim
After patients have progressed on their front-line therapy, we typically then acquire molecular profiling. The problem is that oftentimes it may not reveal a targetable mutation. But that's the goal: to find something where potentially if they've progressed on the front-line therapy, you have other options. And often that may mean referral to our phase 1 clinic to see if they have a unique investigative therapy that they might respond to.
The other group of non–clear cell patients that we still struggle with the most are the renal medullary carcinoma patients. We are also definitely referring those patients for molecular profiling. There's ongoing laboratory research trying to find targets for these patients. This is an orphan disease. All these patients typically are very young. The oldest I've treated were in their 40s, but most of them present in their late teens, 20s, and early 30s. And they all have sickle cell trait in their background and most are of African origin. Sadly, this disease is the most aggressive of all kidney cancers with a median OS of only 13 months.9
Right now, we do have a clinical trial going on for this patient population. They tend to be treated very differently than other kidney cancer patients, where we lean more on traditional cytotoxic chemotherapies such as paclitaxel/carboplatin or gemcitabine/doxorubicin, and we are adding other agents to this combination to see if they can help. But for now, this is an underserved cancer that we're focusing on.
Other rare subtypes we encounter are chromophobe and translocation RCCs. Do you have any practice patterns when it comes to these patients?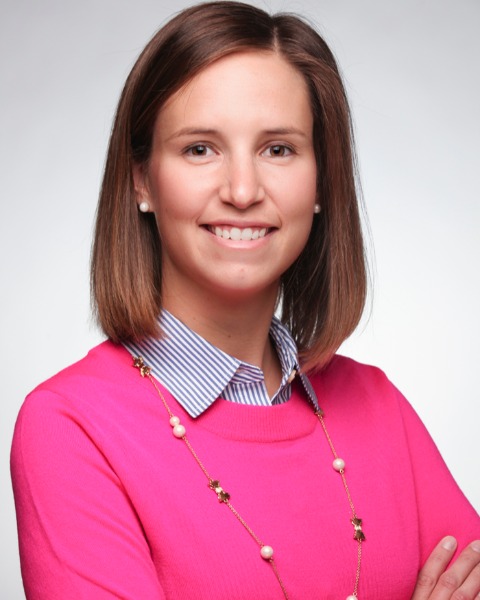 Emily Lemke
As you previously mentioned, the opportunity for these patients to participate in available clinical trials, like CABOSUN2, is a great option. There is also an ongoing trial looking at nivolumab/ipilimumab versus sunitinib in non–clear cell disease.10 However, this isn't a realistic option for some patients based on their location and access to clinical trials. I referenced data suggesting a response to cabozantinib for non–clear cell cohorts, and this absolutely applies to these two histological subtypes as well. As you mentioned, along with cabozantinib, mTOR inhibitors tend to be a great option for chromophobe RCC. There is a real paucity of data when it comes to translocation RCC, most recommendations are anecdotal. Again, minimal response to cabozantinib or immunotherapy has been observed, so these would be my go-to options in the absence of a clinical trial.  
Also, I think it's so important that patients with these super rare subtypes are evaluated at large centers, like MD Anderson, Memorial Sloan Kettering, Dana-Farber, etc., because they're such a rare entity, and it's impossible for oncologists in smaller institutions where they just don't see these patients in high enough volumes to really develop that expertise. So for the community oncologist or the smaller centers, understanding and knowing who your experts are is really valuable when you come across these super rare subtypes of RCC.
References
Tannir NM, Signoretti S, Choueiri TK, et al. Efficacy and Safety of Nivolumab Plus Ipilimumab versus Sunitinib in First-line Treatment of Patients with Advanced Sarcomatoid Renal Cell Carcinoma. Clin Cancer Res. 2020 Sep 1. [Epub ahead of print]. doi: 10.1158/1078-0432.CCR-20-2063. 
Suárez C, Lee J, Ziobro M, et al. First-Line Pembrolizumab (pembro) Monotherapy for Advanced Non‒Clear Cell Renal Cell Carcinoma (nccRCC): Updated Follow-Up for KEYNOTE-427 Cohort B. Ann Oncol. 2019;30(suppl_5):v356-v402.
Motzer RJ, Tannir NM, McDermott DF, et al. Nivolumab plus Ipilimumab versus Sunitinib in Advanced Renal-Cell Carcinoma. N Engl J Med. 2018;378:1277-1290.
ClinicalTrials.gov. Cabozantinib or Sunitinib Malate in Treating Participants With Metastatic Variant Histology Renal Cell Carcinoma. https://clinicaltrials.gov/ct2/show/NCT03541902.
Yip SM, Morales JMR, Donskov F, et al. Outcomes of Metastatic Chromophobe Renal Cell Carcinoma (chrRCC) in the Targeted Therapy Era: Results from the International Metastatic Renal Cell Cancer Database Consortium (IMDC). Kidney Cancer. 2017;1:41-147.
Tannir NM, Jonasch E, Albiges L, et al. Everolimus Versus Sunitinib Prospective Evaluation in Metastatic Non-Clear Cell Renal Cell Carcinoma (ESPN): A Randomized Multicenter Phase 2 Trial. Eur Urol. 2016;69:866-874.
Srinivasan R, Gurram S, Al Harthy M, et al. Results from a phase II study of bevacizumab and erlotinib in subjects with advanced hereditary leiomyomatosis and renal cell cancer (HLRCC) or sporadic papillary renal cell cancer. J Clin Oncol. 2020;38(suppl; abstr 5004).
Campbell MT, Bilenb MA, Shah AY, et al. Cabozantinib for the treatment of patients with metastatic non-clear cell renal cell carcinoma: A retrospective analysis. Eur J Cancer. 2018;104:188-194.
Shah AY, Karam JA, Malouf GG, et al. Management and outcomes of patients with renal medullary carcinoma: a multicentre collaborative study. BJU Int. 2017;120:782-792.
ClinicalTrials.gov. Randomized Phase-II Study of Nivolumab Plus Ipilimumab vs. Standard of Care in Untreated and Advanced Non-clear Cell RCC (SUNIFORECAST). https://clinicaltrials.gov/ct2/show/NCT03075423.