Expert Conversations on Renal Cell Carcinoma
Frontline Combination Therapy
Last Updated: Wednesday, April 21, 2021
Learn from two experts in the field of renal cell carcinoma (RCC)—Zita Lim, PA-C, of The University of Texas MD Anderson Cancer Center, and Emily Lemke, DNP, AGPCNP-BC, AOCNP, of Medical College of Wisconsin Cancer Center—as they discuss the armamentarium of current and emerging first-line combination therapies for RCC, including IO/IO and IO/TKI regimens.
---
Meet the faculty
---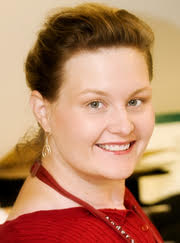 Zita Lim
PA-C
The University of Texas MD Anderson Cancer Center
Ms. Lim is a physician assistant within the Genitourinary Medical Oncology Department at MD Anderson. She has published numerous abstracts and articles about kidney cancer and was involved in several clinical trials for advanced RCC. Ms. Lim also serves as a clinical advisory board member of the Kidney Cancer Association.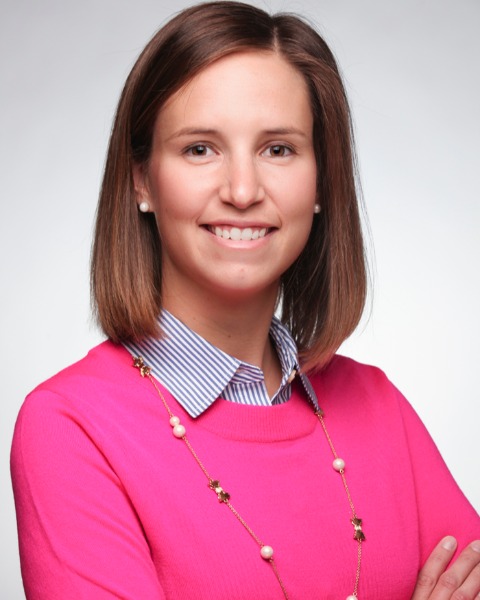 Emily Lemke
DNP, AGPCNP-BC, AOCNP
Medical College of Wisconsin Cancer Center
Dr. Lemke is a nurse practitioner in genitourinary medical oncology. She specializes in kidney, bladder, and prostate cancer, having peer reviewed multiple publications and presented both podium and abstract presentations at national oncology conferences in these areas.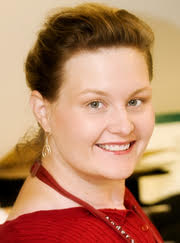 Zita Lim
In kidney cancer, we have recently had an abundance of therapies approved in the frontline setting, particularly for clear cell kidney cancer. In our clinic, we quite often use a dual immunotherapy combination of nivolumab plus ipilimumab. We participated in the CheckMate 214 trial, which was a phase 3 trial of 1,096 treatment-naïve patients with clear cell kidney cancer randomized to either sunitinib monotherapy or nivolumab plus ipilimumab, where they received four cycles of the combination followed by nivolumab maintenance for 2 years.1 And as a whole, we have the longest follow-up with this combination: the 4-year overall survival is 53% versus 43% for the sunitinib patients, and the complete response rate was 11% versus 3%, respectively.
What's particularly exciting about this regimen is that approximately half the patients who achieved a durable response were able to discontinue therapy. We also had several patients develop different toxicities like hepatitis, and the trial didn't allow them to resume therapy, so we just would monitor them expectantly thereafter. And it turns out they actually didn't require additional therapy. It's been very heartwarming to see some of these patients really achieve a "true cure."
Also, a combination of nivolumab and cabozantinib was just approved by the FDA in January. Emily, have you had a chance to use this combination in your clinic? What are your thoughts about it?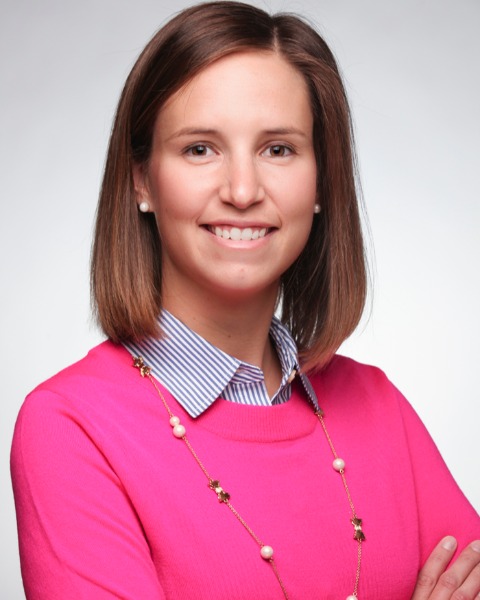 Emily Lemke
Nivolumab/cabozantinib is one of the newest kids on the block, as far as IO/TKI combination regimens. It was approved based on the data from the CheckMate 9ER trial.2 This trial, which was initially presented at ESMO 2020, compared nivolumab plus cabozantinib at a dose of 40 mg to sunitinib in the frontline metastatic renal cell carcinoma setting. This trial included all IMDC risk groups, and overall response rates for the cabo/nivo arm were 56% compared to 27% in the sunitinib arm. The complete response rate for the cabo/nivo arm was 8% compared to 5% with sunitinib, and the median progression-free survival for cabo/nivo was 16.6 months compared to 8.3 with sunitinib.
Obviously this has a really nice response, but I think it's becoming more nuanced as to which combination regimen we're going to reach for first. There are definitely people with strong opinions in different camps. In my opinion, I think this is a good regimen for when you need rapid cytoreduction, and specifically when you have bone-dominant metastatic disease, because we know that cabozantinib is pretty potent in this setting. However, on the other hand, in some ways it feels like you're using all your best options straight out of the gate and not leaving yourself a lot of great salvage options. But others would argue that the quality-of-life data from CheckMate 9ER pushes you more toward this IO/TKI regimen compared to others.
One caveat to note when we're comparing these apples to apples is that the complete response rate is a really attractive number to base your clinical decisions off of, but when you look at the population that was included, a lot of patients in the CheckMate 9ER trial did not have a prior nephrectomy. So that makes achieving a CR a little bit harder. You have to think about what your patient looks like: Have they had a prior nephrectomy? Where is their dominant metastatic disease? And also what is their tolerance? Cabozantinib is not a walk in the park to tolerate.
When it comes to nivolumab and ipilimumab, this combination has a higher objective response rate than the cabo/nivo combination. You have to keep in mind that the toxicity and the ease of being on maintenance nivolumab is attractive, so if you feel that you have time to give the patients a chance to make it to that maintenance nivolumab phase and have a response, that's a really nice option. But if somebody comes in "on fire" as we like to say, reaching for nivolumab and cabozantinib is going to be a really good therapy for you to use.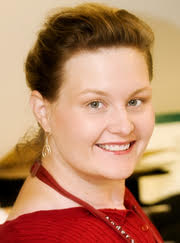 Zita Lim
To that point, when that trial was designed, the researchers realized that cabozantinib at the 60-mg dose is difficult to tolerate. So it should be noted that you start patients on 40 mg, which is problematic, if you're going to give it in combination with nivo. And even then, you may have to dose the boost. That's one of the reasons some physicians treat with pembrolizumab and axitinib.
This combination was approved by the FDA based on the phase 3 KEYNOTE-426 trial, which enrolled 861 previously untreated clear cell RCC patients with all three risk stratifications represented.3 The trial compared pembrolizumab at the standard dose with the standard 5-mg dose of axitinib twice daily versus sunitinib. The combination demonstrated an improved overall survival rate, at 24 months, of 74% versus 65% with sunitinib. Patients in the pembro/axi arm had higher progression-free survival, 38 versus 27 months, and a higher overall response rate, 60% versus 40%. Complete response rates in all groups were 9% versus 3% with sunitinib.
I see the pembro/axi combination used a lot in the community because I think providers are comfortable with both agents. The toxicities you see with TKI/IO therapy are not as severe as the ones you see with doublet IO therapies.
One other combination that I wanted your thoughts on was the avelumab and axitinib.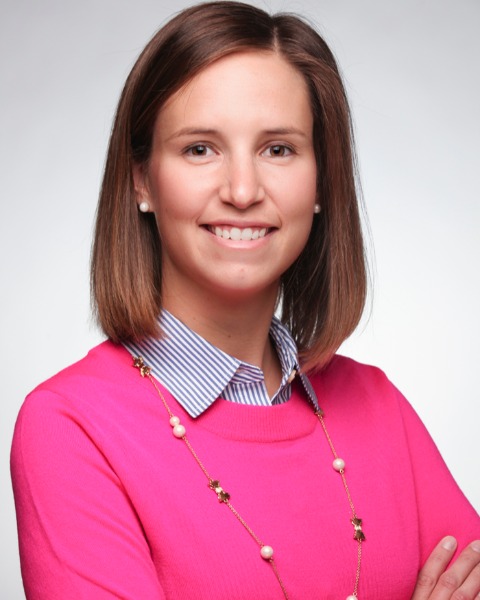 Emily Lemke
This combination was approved based on the data from the JAVELIN Renal 101 trial.4 It compared avelumab plus axitinib to sunitinib in the frontline setting for the treatment of metastatic renal cell carcinoma. This included all comers as far as risk groups in the prognostic data. The overall response rate for the avelumab/axitinib arm was 55% compared to 25% in the sunitinib arm. Complete response rate was 3.2% in avelumab/axitinib compared to 2.3% with sunitinib. And the median progression-free survival was 13.8 months compared to 7.2 months in the sunitinib arm.
I think this combo might be falling out of favor with the newer combinations that are now FDA approved, and one main reason in my opinion is the risk of transfusion reactions with avelumab. As compared to other immunotherapy agents, such as pembrolizumab and nivolumab, avelumab has a pretty high rate, 12%. So this is just another tedious thing we have to think about as far as premedicating these patients. And when it has similar response rates compared to other regimens, I don't really see the benefit in reaching for avelumab/axitinib.
Also, the timing of avelumab infusions is more frequent than pembrolizumab and nivolumab. So just from a quality-of-life aspect of having to come in every 2 weeks as compared to every 4 or 6 weeks with our other options, that's an important thing to think about. We're giving patients these medications to keep them alive, and ideally we keep them away from the hospital as much as possible. That might be a controversial take, but I see the avelumab/axitinib combination falling out of favor in the near future.
The newest kid on the block, the hot data from the ASCO Genitourinary Cancers Symposium in February 2021, was the lenvatinib/pembrolizumab combination, which just really has impressive reported response rates.5 This is not officially FDA approved yet, but I think it's certainly going to be coming down the pipeline.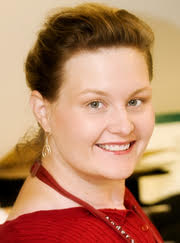 Zita Lim
This data has definitely generated the most enthusiasm in the renal group. The CLEAR trial was a multicenter, three-arm trial.6 Patients received lenvatinib at the 20 mg dose with pembrolizumab given at the standard every-3-week schedule. Then the lenvatinib 18 mg with everolimus 5 mg, which is a dose you may use in the salvage setting. And then sunitinib at the standard 50 mg dosing schedule. This progression-free survival was 24 months versus 9 months with sunitinib. And the most impressive thing for me was that the overall response rate was 71% with the combination group. And they even had a 16% complete response rate, which is the highest we've seen from any combination. Is it because the lenvatinib was started at such a high dose? And is that tolerable? My experience with that is that even using lenvatinib 18 mg is usually not something most patients can tolerate. We ended up having to drop it to 14 mg or even lower. But it will still be exciting to see this combination potentially be approved by the FDA for use.
References
Motzer RJ, Tannir NM, McDermott DF, et al. Nivolumab plus ipilimumab versus sunitinib in advanced renal-cell carcinoma. N Engl J Med. 2018; 378:1277-1290.
Choueiri TK, Powles T, Burotto M, et al. Nivolumab + cabozantinib vs sunitinib in first-line treatment for advanced renal cell carcinoma: first results from the randomized phase 3 CheckMate 9ER trial. Ann Oncol. 2020;31(4):S1159.
Powles T, Plimack ER, Soulières D, et al. Pembrolizumab plus axitinib versus sunitinib monotherapy as first-line treatment of advanced renal cell carcinoma (KEYNOTE-426): extended follow-up from a randomised, open-label, phase 3 trial. Lancet Oncol. 2020;21(12):1563-1573.
Motzer RJ, Penkov K, Haanen J, et al. Avelumab plus axitinib versus sunitinib for advanced renal-cell carcinoma. N Engl J Med. 2019;380:1103-1115.
Motzer RJ, Porta C, Eto M, et al. Phase 3 trial of lenvatinib (LEN) plus pembrolizumab (PEMBRO) or everolimus (EVE) versus sunitinib (SUN) monotherapy as a first-line treatment for patients (pts) with advanced renal cell carcinoma (RCC) (CLEAR study). J Clin Oncol. 2021;39(suppl 6; abstr 269).
Motzer R, Alekseev B, Rha S-Y, et al. Lenvatinib plus Pembrolizumab or Everolimus for Advanced Renal Cell Carcinoma. 2021 Feb 13. doi: 10.1056/NEJMoa2035716. Online ahead of print.