Expert Conversations on Non—Small Cell Lung Cancer
Targeted Therapies: Identifying Actionable Mutations in Patients With NSCLC
Last Updated: Tuesday, September 21, 2021
Take a deep dive into the latest and emerging data on the use of targeted therapies for the treatment of non–small cell lung cancer. Two advanced practitioner experts in this field— Elizabeth Waxman, RN, MSN, ANP-BC, AOCN, and Whitney Lewis, PharmD, BCOP, both of The University of Texas MD Anderson Cancer Center—detail mutation testing for EGFR, ALK, ROS1, and BRAF and their approved targeted therapies, as well as investigational biomarkers in NSCLC, including RET, MET, BRAF/MEK, NTRK, and HER2.
---
Meet the faculty
---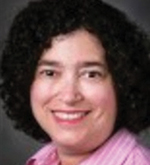 Elizabeth Waxman
RN, MSN, ANP-BC, AOCN
The University of Texas MD Anderson Cancer Center
Ms. Waxman is a nurse practitioner who has worked in the Outpatient Thoracic Medicine Oncology Clinic at MD Anderson for more than 20 years. She has coauthored several publications and delivered presentations on lung cancer at numerous society conferences.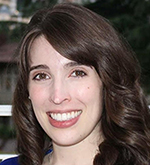 Whitney Lewis
PharmD, BCOP
The University of Texas MD Anderson Cancer Center
Dr. Lewis is a clinical pharmacy specialist. She has presented on lung cancer pharmacology at numerous regional and national conferences, and has served as co-author on several publications and research presentations.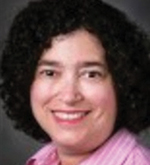 Elizabeth Waxman
In lung cancer, mutations are the key to treatment for a lot of patients. And it's important for tissues to be sent for mutation testing. In metastatic disease, you can now do serum mutation testing with blood, but you can't get PD-L1 testing done with the blood testing.
In mutation testing for lung cancer, we're looking for EGFR, ALK, and now ROS1 and a couple of others like BRAF. But EGFR seems to be the prominent mutation in lung cancer. How frequently is it found?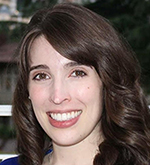 Whitney Lewis
It depends on the country you're in. In the United States, about 15% of non–small cell lung adenocarcinomas will be EGFR mutated. It's found in about 10% of Caucasian patients and about 50% in Asian patients.1 So depending on what part of the world you're in, that 15% could be much higher or much lower.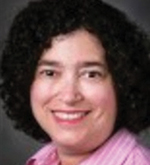 Elizabeth Waxman
And I don't know about other physicians, but the physician I practice with will test all his squamous cell patients for mutations. And on the rare occasion one of these patients has a mutation—it's very rare indeed—the gold standard is to treat accordingly based on the mutation. And right now, the frontline EGFR therapy is osimertinib. It seems to be very well tolerated, almost better than its predecessor erlotinib. Is that what you find as well?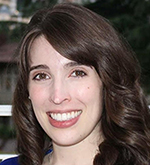 Whitney Lewis
In my clinical experience, patients tolerate osimertinib a lot better in terms of diarrhea and rash. Even the paronychia is a lot better. Osimertinib is a third-generation drug, as it binds much more specifically to mutated EGFR, whereas erlotinib will also bind but has more of an affinity for wild type as well. And that's been the case for a lot of the other EGFR inhibitors. But yes, to your point, that's the preferred regimen in the NCCN guidelines. Osimertinib is FDA approved as a frontline therapy for EGFR-mutated non–small cell lung cancer, and in the second line if the patient started with erlotinib and has the T790M-resistant mutation.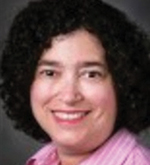 Elizabeth Waxman
Clinical trials are also currently looking at other potential indications in other settings too. The ADAURA study looked at adjuvant osimertinib for EGFR-mutant adenocarcinoma.2 Patients with early-stage IA disease were excluded from the trial, but patients could, if needed, get adjuvant chemotherapy, and then, if they were randomized, get osimertinib. Now from what I read, there's not yet overall survival, but there seems to be significant improvement in disease-free survival.
What's your take on the ADAURA study and its findings so far?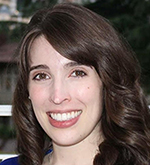 Whitney Lewis
It's a really exciting trial. We've had similar trials like this in the past that did look very promising preliminarily but then, when we looked at overall survival, didn't really meet the endpoints. But osimertinib has been so groundbreaking in the metastatic setting as well, that I think there's a lot of hype and excitement. The ADAURA trial data are still really immature, so we can't call it yet. Disease-free survival isn't reached yet versus about 20 months in the placebo group, and death or recurrence is only 11% versus 46%, so that seems like it would speak to there being an overall survival benefit. But again, it's not clear yet.
However, it's already at 2 years, which seems like so much data already, and it's great news that they don't have overall survival yet. Historically, the survival was about a year after diagnosis. The fact that it's been 2 years and they don't have enough data really speaks to how far we've come in this disease. But when they're looking at patients at 24 months who are alive and disease free, it's 89% versus 52%. So it seems like there's going to be some overall survival. This trial will be interesting and exciting to follow, and I'm curious to see what the FDA is going to do about that.
As you said, osimertinib is generally really well tolerated. But there are some less common toxicities, other than diarrhea and rash as we mentioned, right?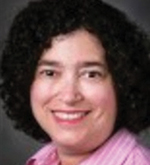 Elizabeth Waxman
In my experience, osimertinib has a couple of rare cardiac toxicities. About 4% of patients may have pneumonitis, so that's something that we want to monitor for. And also about 4% of patients will have some QT prolongation,3 so we're always worried about drug-drug interactions, not just because tyrosine kinase inhibitors (TKIs) go through the cytokine system, but also because of QT. Even if somebody might have a touch of pneumonia, a lot of times you want to add a quinolone, but those can cause QT prolongation too, so we want to make sure we're getting good baseline monitoring. And then if patients are on subsequent QT prolonging meds, maybe adding a follow-up EKG as well. Also, about 2% of patients will have a significant drop in their ejection fraction.3 So it's recommended to get a baseline echo.
For patients who have either symptoms or maybe some high-risk factors, for example, if they already have some structural heart disease, then you may want to do a serial echo every few months. Because one of the off-target effects of osimertinib is that it can also hit HER2 a little bit. So similar to a lot of those drugs that are used in breast cancer, it can cause a generally not permanent drop in the ejection fraction.
Are you hearing about any combinations of immunotherapy and targeted therapy, or VEGF inhibitor and targeted therapy for lung cancer?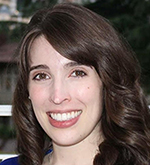 Whitney Lewis
Studies have looked at the combination with immunotherapy. With osimertinib in particular, I don't think any trials are looking at any combinations with immunotherapy at the moment, after Schoenfeld and colleagues came out with that retrospective analysis that showed there was a higher rate of severe toxicities, including pneumonitis, in patients who went onto osimertinib who had had previous immunotherapy.4 A prospective phase Ib trial, the TATTON trial, found similar results with a combination of osimertinib and durvalumab earlier this year.5 This risk was not associated with patients who went from osimertinib to immune checkpoint inhibitors. But there is another trial, the FLAURA 2 trial,6 looking at combining osimertinib with chemotherapy in the front line, so that's very exciting.
With other TKIs like erlotinib, studies have looked at combinations with bevacizumab or ramucirumab, and there is some great progression-free survival data in that space, but overall survival is not yet mature. Trials are also looking at osimertinib with ramucirumab and bevacizumab. There was a small phase I/II trial a couple of years ago that showed also some great PFS data.7 OS, time will tell, but there's a lot of ongoing research in this space, trying to improve the overall survival of patients by creating novel TKI combinations.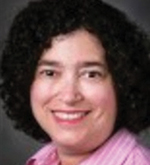 Elizabeth Waxman
We also have treatments for ROS1, BRAF, and a whole slew of newer mutations. But are there any emerging biomarkers in lung cancer that will soon be treatable?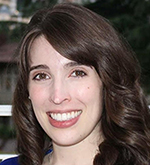 Whitney Lewis
Yes. RET actually now has two FDA-approved drugs. MET has a drug. We've borrowed a BRAF/MEK combination from melanoma, so we're looking at dabrafenib and trametinib there, having its FDA approval. ROS1 has several drugs now. NTRK is also a new kid on the block—rare, but we do see it. We do see the HER2 mutations as well, and we borrow targeted agents from breast cancer to treat our patients even though HER2 is mutated in non–small cell lung cancer rather than the amplification we see in breast cancer. One of the splashier presentations at ASCO this year was regarding trastuzumab deruxtecan in HER2-mutated non–small cell lung cancer, and I'm expecting to see guidelines reflect a recommendation for that soon too based on the Destiny-Lung01 interim results.8 Trials are also looking at more of a PD-L1 spectrum, looking at the tumor-infiltrating lymphocytes, tumor mutational burden—those things are still under development.
And then what's traditionally always been more of a prognostic versus a predictive biomarker is KRAS, which is, if you think about the mutations in lung cancer, actually the most common. It's linked to smoking, which is also the most common reason patients get lung cancer, so trials are looking at drugs specifically to target KRAS as well. And that will be really exciting, because traditionally that's been a population of patients who has had a limited number of treatment options and is less likely to respond to chemotherapy. But we know that KRAS mutations increase your probability for responding to immunotherapy. However, there are some co-mutations that may affect that.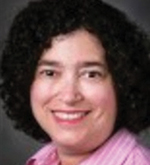 Elizabeth Waxman
ALK is another important mutation in lung cancer. There are now four category 1 recommended ALK inhibitors in the first line. Alectinib's 5-year overall survival data came out with about 63% of patients alive on alectinib versus about 45% of patients in the crizotinib arm.9 Having so many patients alive at 5 years is unprecedented in non–small cell lung cancer, so that's really exciting and also why alectinib remains the preferred ALK inhibitor. But brigatinib just received FDA approval for frontline treatment of ALK mutations based on the ALTA-1L trial.10 The overall survival data isn't mature yet—which is, again, such a good thing for these patients—but the median progression-free survival is almost 30 months versus 9 months with crizotinib, so it is expected for there to be a clinically meaningful bump in overall survival.
References
1. Hirsch FR, Bunn PA Jr. EGFR testing in lung cancer is ready for prime time. Lancet Oncol. 2009;10:432-433.
2. Wu YL, Tsuboi M, He J, et al. Osimertinib in Resected EGFR-Mutated Non-Small-Cell Lung Cancer. N Engl J Med. 2020;383:1711-1723.
3. Soria JC, Ohe Y, Vansteenkiste J, et al. Osimertinib in Untreated EGFR-Mutated Advanced Non-Small-Cell Lung Cancer. N Engl J Med. 2018;378:113-125.
4. Schoenfeld AJ, Arbour KC, Rizvi H, et al. Severe immune-related adverse events are common with sequential PD-(L)1 blockade and osimertinib. Ann Oncol. 2019;30:839-844.
5. Oxnard GR, Yang JC, Yu H, et al. TATTON: a multi-arm, phase Ib trial of osimertinib combined with selumetinib, savolitinib, or durvalumab in EGFR-mutant lung cancer.
Ann Oncol. 
2020;31:507-516.
6. ClinicalTrials.gov. NCT04035486. Published July 29, 2019.
https://www.clinicaltrials.gov/ct2/show/NCT04035486
7. Yu HA, Schoenfeld AJ, Makhnin A, et al. Effect of Osimertinib and Bevacizumab on Progression-Free Survival for Patients With Metastatic EGFR-Mutant Lung Cancers: A Phase 1/2 Single-Group Open-Label Trial.
JAMA Oncol.
 2020;6:1048-1054.
8. Smit EF, Nakagawa K, Nagasaka M, et al. Trastuzumab deruxtecan (T-DXd; DS-8201) in patients with HER2-mutated metastatic non-small cell lung cancer (NSCLC): Interim results of DESTINY-Lung01.
J Clin Oncol.
 2020;38(suppl; abstr 9504).
9. Mok T, Camidge DR, Gadgeel SM, et al. Updated overall survival and final progression-free survival data for patients with treatment-naive advanced ALK-positive non-small-cell lung cancer in the ALEX study.
Ann Oncol.
 2020;31:1056-1064.
10. Camidge DR, Kim HR, Ahn MJ, et al. Brigatinib versus Crizotinib in ALK-Positive Non-Small-Cell Lung Cancer.
N Engl J Med. 
2018;379:2027-2039.