Expert Conversations on Non—Small Cell Lung Cancer
Late-Stage Treatment Options
Last Updated: Wednesday, December 8, 2021
Elizabeth Waxman, RN, MSN, ANP-BC, AOCN, and Whitney Lewis, PharmD, BCOP, both of The University of Texas MD Anderson Cancer Center, discuss treatment options for patients with late-stage non–small cell lung cancer (NSCLC), including pembrolizumab, cemiplimab, and various combination regimens, as well as potential side effects and management strategies.
---
Meet the faculty
---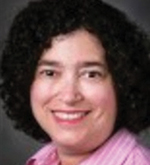 Elizabeth Waxman
RN, MSN, ANP-BC, AOCN
The University of Texas MD Anderson Cancer Center
Ms. Waxman is a nurse practitioner who has worked in the Outpatient Thoracic Medicine Oncology Clinic at MD Anderson for more than 20 years. She has coauthored several publications and delivered presentations on lung cancer at numerous society conferences.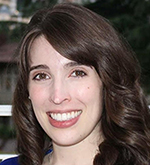 Whitney Lewis
PharmD, BCOP
The University of Texas MD Anderson Cancer Center
Dr. Lewis is a clinical pharmacy specialist. She has presented on lung cancer pharmacology at numerous regional and national conferences, and has served as co-author on several publications and research presentations.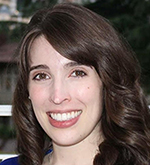 Whitney Lewis
To give a little perspective on late-stage, or metastatic, non-small cell lung cancer (NSCLC), we typically think about 12 to 15 months survival from the time of the patient's diagnosis. Unfortunately, despite available screening, the majority of patients with NSCLC are still diagnosed in an advanced stage, and treatment goals remain palliative in nature.
Let's discuss treatment options for patients with PD-L1 expression > 50%. Pembrolizumab has been in the space for several years, but there are two new therapeutic options with category 1 recommendations.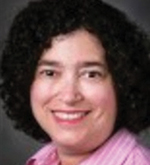 Elizabeth Waxman
Correct. The first new option is atezolizumab, which you may be familiar with in the salvage setting of NSCLC—regardless of PD-L1 status—or from its use in extensive-stage small cell lung cancer. Atezolizumab is an intravenous PD-L1 inhibitor antibody. It was actually studied in patients with any positive PD-L1 expression in any histology, but patients had to be systemic therapy–naïve, and the comparator arm was platinum doublet–based chemotherapy.1 With about 500 patients enrolled in the trial, atezolizumab prolonged overall survival in the PD-L1 ≥ 50% arm by 7 months—20 months versus 13 months overall survival. Unfortunately, there was no difference in survival among the patients with PD-L1 < 49% expression; however, I think it is worth noting that these patients did not have an inferior survival and immunotherapy monotherapy remains a viable option for patients with poor performance status who may not tolerate chemotherapy although this is not a category 1 recommendation.2
Grade 3 or 4 adverse events occurred in 30% versus 52% of patients on atezolizumab versus chemotherapy, respectively, and grade 5 adverse effects occurred in ~4% of patients in each arm.1 So due to the superior overall survival, and about a 10% boost in response rates from 28% to 38%, atezolizumab is FDA approved and is given a recommendation for use in front-line treatment of NSCLC in patients with high PD-L1 expression.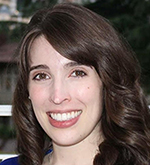 Whitney Lewis
Switching gears to another late-stage treatment option—for our colleagues who may not practice in areas that see nonmelanoma skin cancer patients, such as head and neck or melanoma, cemiplimab is an immune checkpoint inhibitor. Similar to pembrolizumab and nivolumab, it is an anti–PD-1 antibody and is given intravenously at a flat dose every 3 weeks. Cemiplimab was first FDA approved for cutaneous squamous cell carcinoma, but—spoiler alert—it now has a labeled indication for front-line treatment of metastatic NSCLC for patients with high PD-L1 expression.
The EMPOWER-Lung-1 trial (not to be confused with the IMpower lung trials with atezolizumab) looked at patients with at least 50% PD-L1 expression who were not previously treated and interestingly excluded never-smokers—presumably as an extra precaution to exclude patients with targetable mutations as they are less likely to benefit from immunotherapy.3 Similar to the atezolizumab trial, patients could have any histology of NSCLC. Cemiplimab prolonged overall survival by about 8 months, from 14 months to 22 months, and importantly the duration of response was 17 versus 6 months. So if patients did have a response to cemiplimab, it tended to last far beyond what we would expect to see with chemotherapy. Response rates were approximately double, at 39% versus 20% with chemotherapy.
Cemiplimab is also well tolerated with a side effect profile similar to other immune checkpoint inhibitors. This is a very similar response and benefit profile with what we saw with the atezolizumab data, which is why both of these options have been added as category 1 recommendations for patients with high PD-L1 expression.3 Two other options are pembrolizumab monotherapy, for which a 5-year update just came out showing median overall survival of 26 months versus 13 months with chemotherapy, 4 as well as a platinum doublet–based chemotherapy plus pembrolizumab.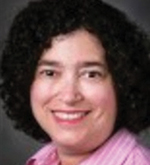 Elizabeth Waxman
What are some other newer options to treat metastatic NSCLC for the patients—a majority of patients, in fact—who do not meet the 50% PD-L1 expression criteria and who do not have a targetable mutation?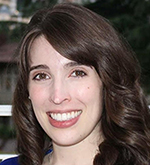 Whitney Lewis
In addition to platinum doublets plus a PD-1/PD-L1 inhibitor, there is the IMpower150 regimen with paclitaxel, carboplatin, bevacizumab, and atezolizumab, as well as a newer regimen from the CheckMate 9LA study, which compared chemotherapy alone with nivolumab and ipilimumab plus 2 cycles of a platinum doublet based chemotherapy followed by maintenance immunotherapy.5 I've always found the rationale for this trial so interesting—due to the need for improved disease control for some patients during the initial phase of immunotherapy, it was posited that the addition of immune checkpoint blockade might provide more rapid disease control while the immunotherapy begins to work. The recommended platinum doublets for nonsquamous patients are carboplatin plus pemetrexed and for the squamous patients, carboplatin plus paclitaxel. And again, patients only receive two cycles or 6 weeks of chemotherapy, and then it is dropped off and patients are maintained on just the immunotherapy doublet of ipilimumab and nivolumab. To be eligible for enrollment, patients had to be treatment naive and were stratified if PD-L1 positive or negative, by histology, and gender and were randomized 1:1 to each arm.
I want to point out too that the dosing for ipilimumab and nivolumab might look a little odd at first glance: patients got 1 mg/kg of ipilimumab every 6 weeks and 360 mg of nivolumab every 3 weeks. Nivolumab is currently FDA approved for 240 mg every 2 weeks or 480 mg every 4 weeks, but this dosing essentially splits the difference. A new update was recently presented with a minimum of 2 years follow-up, which showed a median overall survival of 16 versus 11 months and a response rate of 38% versus 26%.5 Benefit was preserved across all levels of PD-L1 expression and all histologies. I know these numbers don't look as good as our previous trials, but remember this is in PD-L1 all comers versus those with a high level of expression, so they're two very different groups.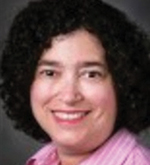 Elizabeth Waxman
When we think about novel therapy combinations, we would be remiss if we didn't discuss toxicity. It's a really important point to consider when we're treatment planning for patients, when we're assessing patients at follow-up, and when we provide education about the regimen to the patients. The grade 3 and 4 adverse effects for the four-drug or quadruplet arm was 48%, which is pretty high if you think about every other patient having a higher grade toxicity, although for perspective 38% of patients in the chemotherapy alone arm also had grade 3 or higher toxicities and there were no new adverse effects of concern.5
A last area of debate or controversy has long been exactly how we should be treating patients with PD-L1 expression of 1% to 49%, and finally at the 2021 ASCO Annual Meeting, there was a pooled analysis of many of these trials we have previously discussed that looked at exactly this: should patients be getting immunotherapy alone or in combination with chemotherapy? Whitney, what did you think about that abstract?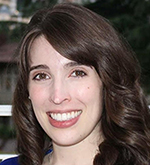 Whitney Lewis
Honestly I was excited about this and have been waiting for something like this to come out to answer exactly this question! The authors pooled eight trials looking at frontline treatment of patients with PD-L1 1% to 49% treated with either immunotherapy or chemoimmunotherapy and included over 2100 patients.6 Compared to immunotherapy alone, the combination or triplet arms had a median overall survival of 21 months versus 14 to 15 months. And an interesting subgroup analysis of patients 75 years or older showed that benefit with triplet therapy was sustained over immunotherapy alone in this population as well as with a 4-month benefit in overall survival of 14 versus 10 months.6
Liz, what do you tell your patients about side effects of treatment from immunotherapy? I know in other diseases it can be considered a "good thing" and might indicate that patients are responding to the treatment. But what about in NSCLC?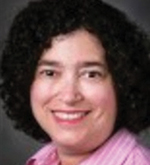 Elizabeth Waxman
One of my physician colleagues and I have been discussing our observations about this for a long time. It does seem like often times patients who have a higher-grade toxicity are more likely to have a response as well as a prolonged response to treatment with immune checkpoint inhibitors. An abstract presented at the 2021 ASCO Annual Meeting pooled data from several trials of patients with lung cancer receiving atezolizumab with or without chemotherapy and compared all the different adverse effects between types of therapies in the arms, and the authors found that having a grade 1 or 2 immune-related adverse effect did improve patient survival compared to grade 3, potentially due to discontinuation of treatment.7 The difference in overall survival is astonishing at 13 months for patients with no adverse effects and almost 26 months for patients on atezolizumab who did have an adverse effect! So in my opinion, a little bit of rash or fatigue or even having to take a medication like levothyroxine every day if patients develop hypothyroidism might mean they're more likely to respond to treatment and have a much better outcome. So it seems like a fair trade-off as long as the side effects don't continue to worsen.
References
Herbst RS, Giaccone G, de Marinis F, et al. Atezolizumab for first-line treatment of PD-L1-selected patients with NSCLC. N Engl J Med. 2020;383:1328-1339.
National Comprehensive Cancer Center. Non-Small Lung Cancer Version 1.2022. Updated December 7, 2021. Accessed December 7, 2021. https://www.nccn.org/professionals/physician_gls/pdf/nscl.pdf
Sezer A, Kilickap S, Gümüş M, et al. Cemiplimab monotherapy for first-line treatment of advanced non-small-cell lung cancer with PD-L1 of at least 50%: a multicentre, open-label, global, phase 3, randomised, controlled trial. 2021;397:592-604.
Reck M, Rodríguez-Abreu D, Robinson AG, et al. Five-year outcomes with pembrolizumab versus chemotherapy for metastatic non-small-cell lung cancer with PD-L1 tumor proportion score ≥ 50. J Clin Oncol. 2021;39:2339-2349.
Reck M, Ciuleanu T-E, Cobo M, et al. First-line nivolumab (NIVO) plus ipilimumab (IPI) plus two cycles of chemotherapy (chemo) versus chemo alone (4 cycles) in patients with advanced non-small cell lung cancer (NSCLC): Two-year update from CheckMate 9LA. J Clin Oncol. 2021;39 (suppl; abstr 9000).
Akinboro O, Vallejo JJ, Mishra-Kalyani PS, et al. Outcomes of anti-PD-(L1) therapy in combination with chemotherapy versus immunotherapy (IO) alone for first-line (1L) treatment of advanced non-small cell lung cancer (NSCLC) with PD-L1 score 1-49%: FDA pooled analysis. J Clin Oncol. 2021;39 (suppl; abstr 9001).
Socinski MA, Jotte RM, Cappuzzo F, et al. Pooled analyses of immune-related adverse events (irAEs) and efficacy from the phase 3 trials IMpower130, IMpower132, and IMpower150. J Clin Oncol. 2021;39 (suppl; abstr 9002).