Expert Conversations on HER2 Positive Breast Cancer
Management of Treatment-Related Diarrhea and Interstitial Lung Disease
Last Updated: Thursday, July 15, 2021
Christine Cambareri, PharmD, BCPS, BCOP, CSP, and Laura Nolte, CRNP, MSN, OCN®, both of Abramson Cancer Center at the Hospital of the University of Pennsylvania, discuss their strategies and experience helping patients mitigate and manage diarrhea and interstitial lung disease associated with HER2-targeted therapies, as well as how the COVID-19 pandemic has changed their treatment approaches.
---
Meet the faculty
---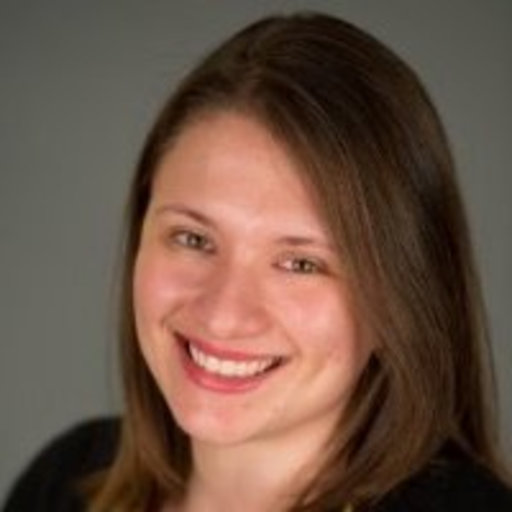 Christine Cambareri
PharmD, BCPS, BCOP, CSP
University of Pennsylvania Abramson Cancer Center
Dr. Cambareri is an oncology clinical pharmacy specialist who takes care of patients with solid tumor types, provides education and counseling on oral and intravenous chemotherapies and side effect management, and serves as a drug information resource for her patients and providers.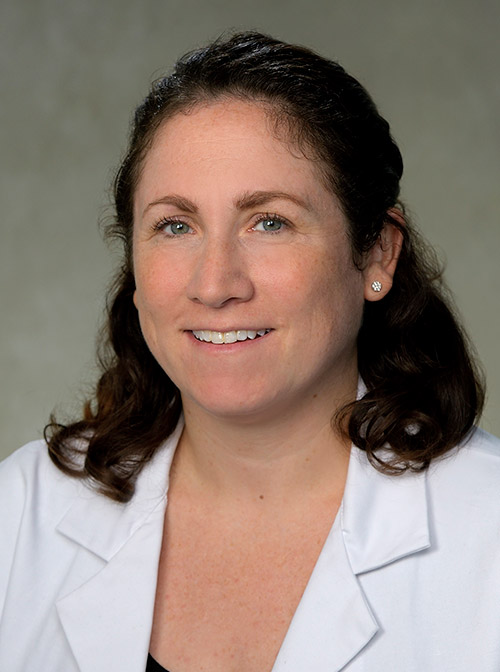 Laura Nolte
CRNP, MSN, OCN
University of Pennsylvania Abramson Cancer Center
Ms. Nolte is an oncology nurse practitioner. She works with cancer patients in the breast and gynecologic settings, helping them manage side effects related to cancer treatment and conducting educational visits on logistics and side effects of new drug regimens for new patients.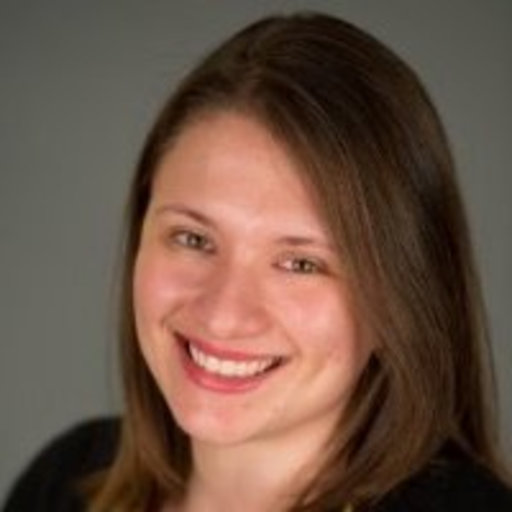 Christine Cambareri
Out of all the toxicities that HER2-directed therapies can cause, one that we spend a lot of time preparing patients mentally and physically for, and helping them manage, is diarrhea. In your experience, are you focusing on antidiarrheal management for certain therapies, and how do you approach that with patients?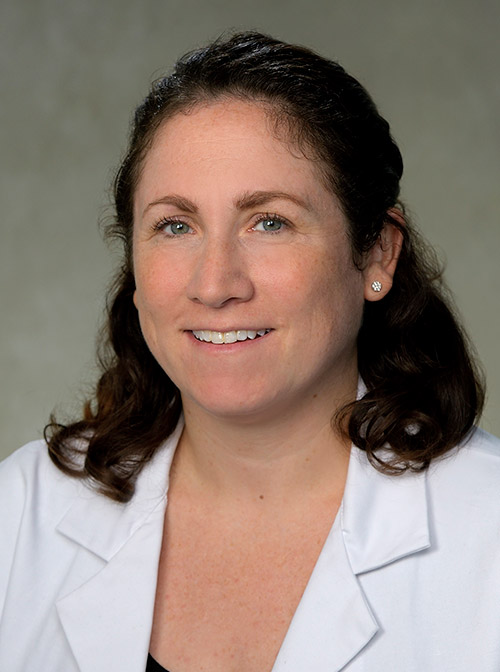 Laura Nolte
That's a good question. There are a couple of HER2 regimens that are known to cause diarrhea: TCHP (docetaxel, carboplatin, trastuzumab, pertuzumab); HP alone (trastuzumab, pertuzumab); and tucatinib, capecitabine, and trastuzumab. I make sure to tell these patients right off the bat that they need to stay hydrated and take Imodium. I instruct them to take two tablets with the first bout of diarrhea, and then they can take another tablet every couple of hours. But if that doesn't do the trick, we prescribe Lomotil. However, for those patients with baseline irritable bowel syndrome or other gastrointestinal problems, we sometimes even refer them to gastroenterology to manage their diarrhea. But overall, if their electrolytes are okay and they're pushing hydration, we help them manage it.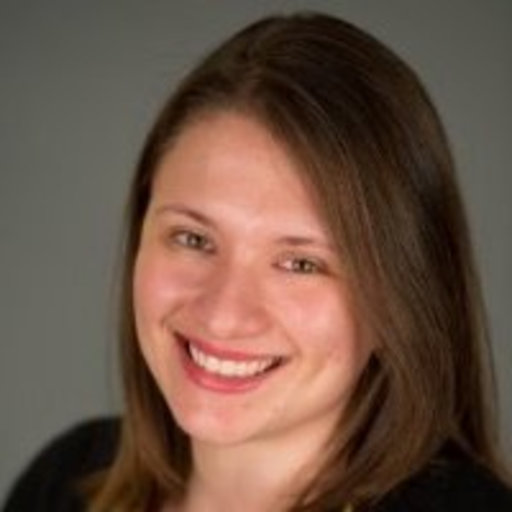 Christine Cambareri
Neratinib is another HER2-targeted drug that can cause diarrhea. The manufacturer actually recommends anti-diarrheal prophylaxis for the first 50 to 60 days of therapy because about 90% to 95% of patients will have some sort of diarrhea.1,2 How do you counsel patients who are beginning neratinib about the possibility of diarrhea?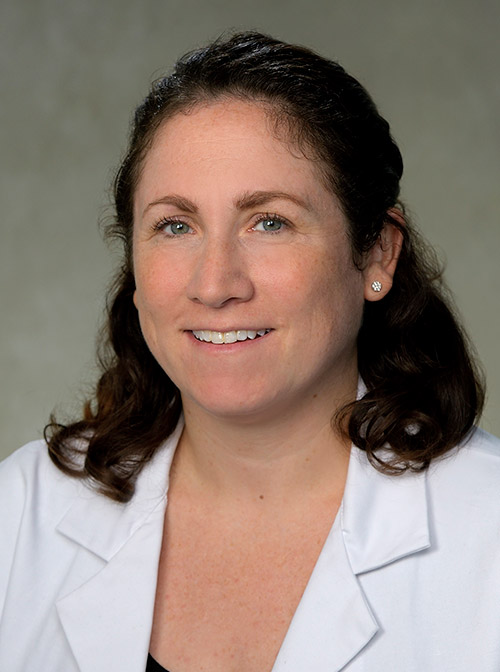 Laura Nolte
When I prescribe the anti-diarrheal prophylaxis, I tell patients that this ounce of prevention will go such a long way. We definitely don't want them to get so far behind from a dehydration standpoint that you end up having to hold therapy for a long time to get them back to their baseline. And if one anti-diarrheal doesn't work, we have others we can try. Especially in the neratinib patient population, we can add in oral budesonide dosed at 9 mg once daily for the first 4 weeks in addition to the loperamide, or colestipol 2 gm orally twice daily for the first 4 weeks in addition to the loperamide to slow down that gut motility, based on data from the CONTROL trial.1,2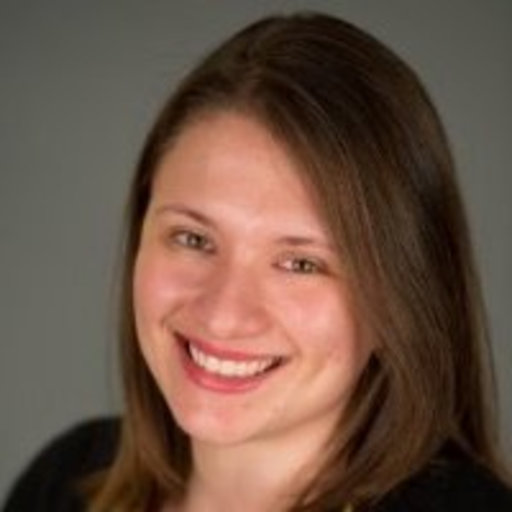 Christine Cambareri
Additionally, because a lot of these patients aren't just on this HER2-targeted therapy alone, it's important that they understand the burden of the different therapies that are being combined with the risk for diarrhea and when it can happen. I also make sure to explain to patients what kind of diarrhea is normal and when they should call us. For example, I tell patients that if they're going twice their baseline or they're having accidents where they can't get to the bathroom in time, they need to call us.
I spend so much time counseling patients on diarrhea management and it sounds like you spend a lot of time preparing patients for it when they're on IV HER2-targeted therapies. So I would say that a big take home point for our colleagues is that you can't talk with patients about diarrhea management enough.
Another side effect that sometimes patients are worried about when we start these HER2-directed therapies is the pulmonary toxicity. What is your experience with this adverse event related to HER2-targeted therapy?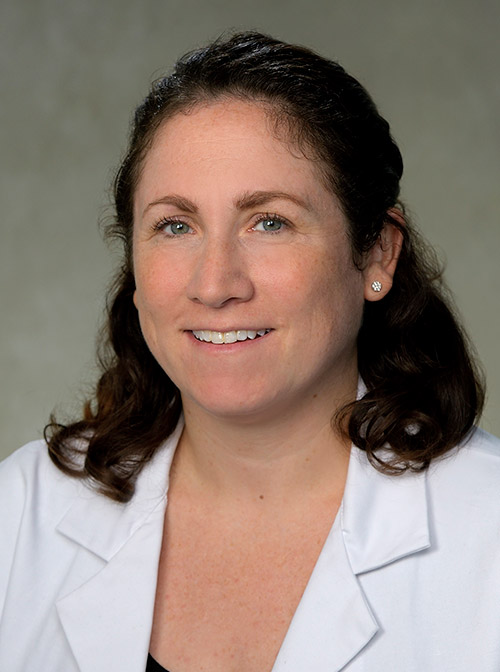 Laura Nolte
Trastuzumab deruxtecan has a black box warning for interstitial lung disease, or ILD, which can be scary for patients to learn. But this side effect is rare. In the DESTINY-Breast01 trial, of the 234 patients with unresectable or metastatic HER2-positive breast cancer treated with trastuzumab deruxtecan, ILD occurred in 9% of patients.3 Fatal outcomes due to ILD and/or pneumonitis occurred in 2.6% of patients, and the median time to first onset was 4.1 months.
I've personally not seen any fatal outcomes related to trastuzumab deruxtecan in my career, but you have to make sure you counsel the patient on that. We tell patients to look out for cough, dyspnea, and fever, and if necessary, we treat them with systemic steroids. Also, although a drug is usually discontinued once a patient experiences a grade 3 or higher AE, we discontinue trastuzumab deruxtecan when a patient experiences grade 2 or higher ILD. A patient also has to be a good candidate for the drug. For example, I wouldn't recommend that treatment route for a patient with COPD or with other lung issues.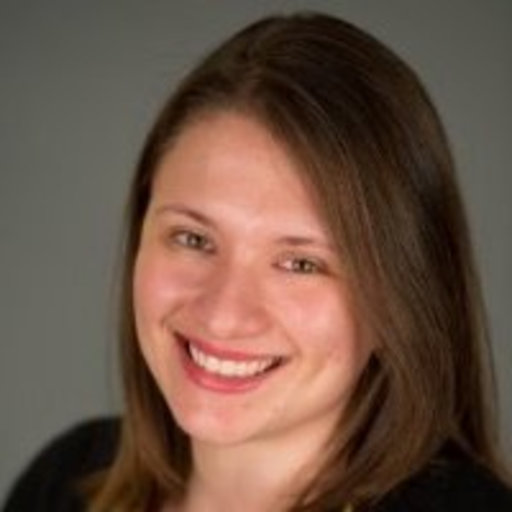 Christine Cambareri
The highest amounts of ILD that have been reported were among patients receiving trastuzumab with mTOR inhibitors like everolimus or sirolimus, with up to 18% of patients experiencing ILD.4 So it's something we need to consider when prescribing these treatment regimens. And because we have so many treatment options for patients with advanced HER2-positive disease, we can choose the one that will be the safest for each individual patient, like you said.
After you start a patient on a HER2-targeted therapy, like trastuzumab deruxtecan for instance, when would you start to suspect ILD, and how would you monitor them to rule out any kind of lung complications?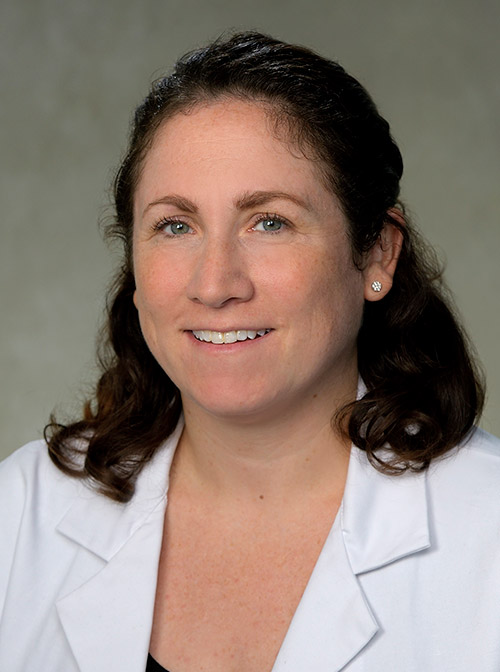 Laura Nolte
I would say obviously if they're short of breath, you would hold treatment and get a stat chest x-ray, which is easy to do in the office. It's preferable to get a CT of the chest, which would show us a lot more, but sometimes that's a little harder to get scheduled. However, if the patient is in immediate distress, I send them to the ER.
Do you do any baseline pulmonary function testing on these patients before they start their HER2-targeted therapy?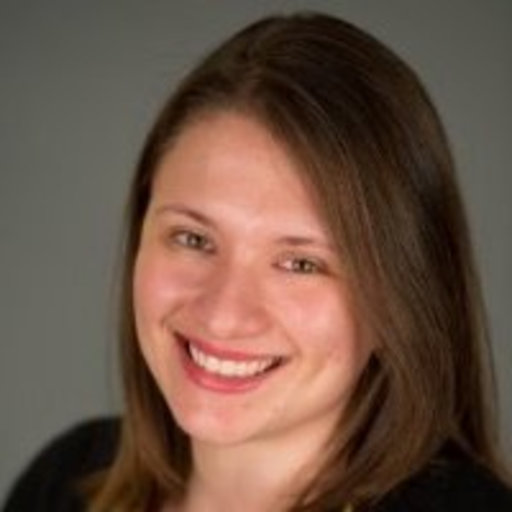 Christine Cambareri
We would love to have baselines of everything for so many reasons when we start therapies on people, but it's not always feasible. However, if a patient has risk factors for lung complications, like long-standing asthma, a chronic respiratory condition, or previous or current radiation to the chest, I would try to get those baseline pulmonary tests. I would also suggest getting pulmonary function tests if there is concern for ILD development once a patient is on therapy.
But now with any kind of lung symptoms, we obviously have to factor in COVID-19. So what if one of your patients on HER2-targeted therapy presents to you, during the height of the flu season, during the COVID pandemic, with shortness of breath and a cough?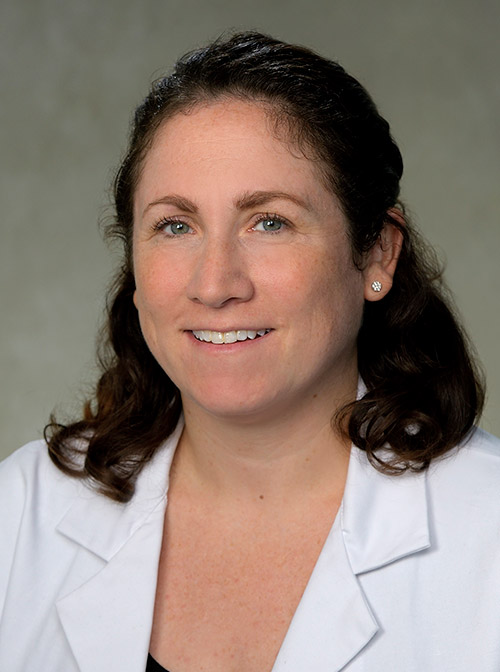 Laura Nolte
Well, the good news is it's so much easier to get a COVID swab than it used to be. We could get that very easily in the office and have the results back quickly. Same with a flu test. I may also do imaging like a chest x-ray. And if they're not in distress but they're having symptoms, you could just do that to start and then take it from there based on what you find. But often a CT of the chest is the best way to look at the lung.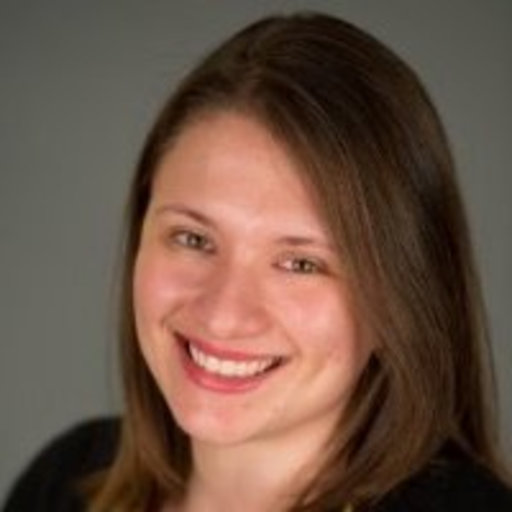 Christine Cambareri
And what's your threshold for starting someone on steroids like in clinic when you see them based on their symptoms? Would you wait until those tests come back and exclude everything else before starting steroids or antibiotics?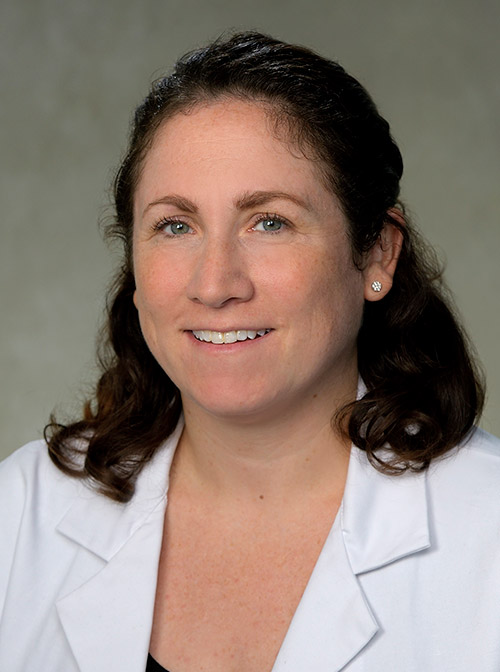 Laura Nolte
I usually wait until we rule out everything else with all those tests. But if a patient has any fever symptoms, I would definitely do an antibiotic empirically and then start a steroid if it would help their comfort level. Generally, steroids are recommended for grade 2 or higher. Corticosteroid treatment can be considered as soon as ILD or pneumonitis is suspected.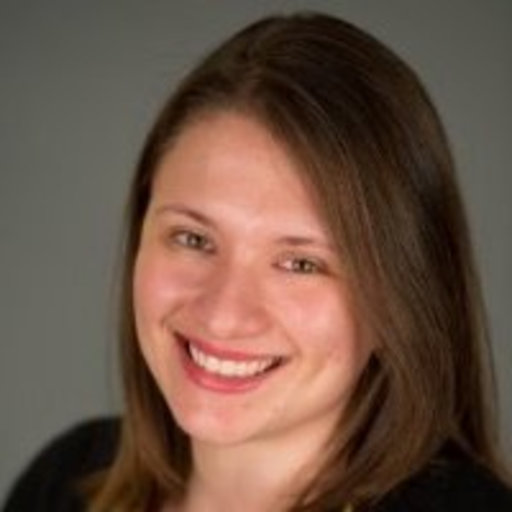 Christine Cambareri
If they had true ILD, they'd probably be so symptomatic that we'd be calling a rapid response, bringing them in for inpatient evaluation, and starting them on high-dose steroids. So it's important that we try to exclude all the other possibilities, like allergies, flu, and COVID, first.
And in this world of COVID, how has your treatment approach changed with the increased use of telemedicine with your patients on HER2-targeted therapies?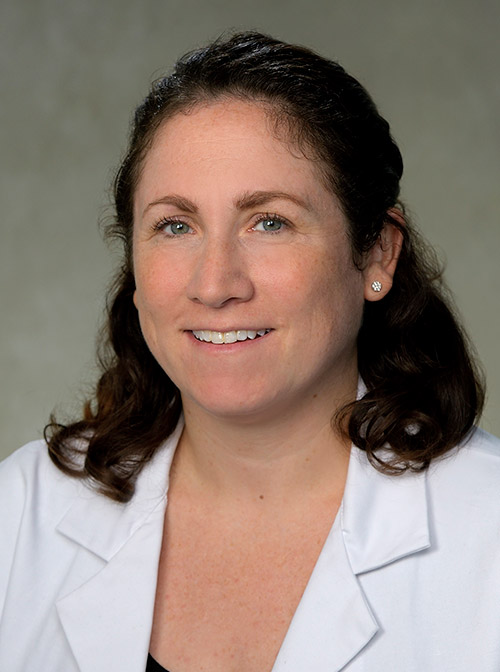 Laura Nolte
I've learned that telemedicine actually does have more of a place in our practice than I used to think. However, if you have someone who's doing poorly, I would much rather see them in the office, because they need that physical assessment. You obviously can't listen to their lungs over the screen, but you could tell if they were having breathing issues.
But then for follow-up visits with patients who are stable on trastuzumab or pertuzumab for a long time, you could alternate an in-person visit with a telehealth visit. And telemedicine does provide flexibility for patients who have to come from a long distance. So you can deliver great healthcare doing tele-medicine in certain situations. I never thought as a nurse practitioner that I would be able to work a day from home and still take care of patients.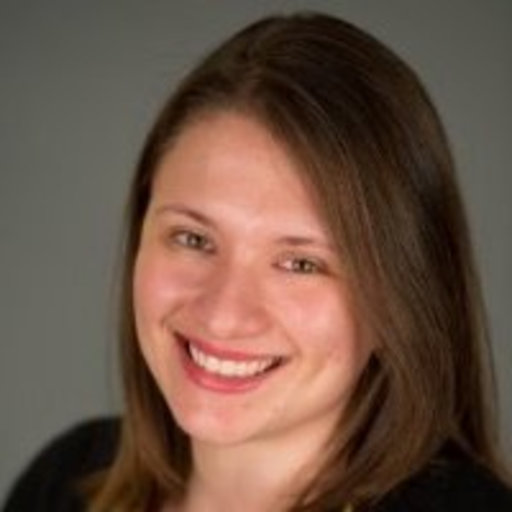 Christine Cambareri
I agree. The rise of telemedicine is definitely one of the silver linings of the COVID-19 pandemic for our patients.
References
Barcenas CH, Hurvitz SA, Di Palma JA, et al. Improved tolerability of neratinib in patients with HER2-positive early-stage breast cancer: the CONTROL trial. Ann Oncol. 2020;31:1223-1230.
Neratinib Prescribing Information. https://www.accessdata.fda.gov/drugsatfda_docs/label/2020/208051s005s006lbl.pdf. Published 2017. Accessed May 25, 2021.
Modi S, Saura C, Yamashita T, et al. Trastuzumab deruxtecan in previously treated HER2-positive breast cancer.N Engl J Med. 2020;382:610-621.
Hackshaw MD, Danysh HE, Singh J, et al. Incidence of pneumonitis/interstitial lung disease induced by HER2-targeting therapy for HER2-positive metastatic breast cancer. Breast Cancer Res Treat. 2020;183:23-39.