Expert Conversations on HER2 Positive Breast Cancer
Management of Treatment-Related Cardiotoxicity
Last Updated: Thursday, June 24, 2021
Christine Cambareri, PharmD, BCPS, BCOP, CSP, and Laura Nolte, CRNP, MSN, OCN, both of Abramson Cancer Center at the Hospital of the University of Pennsylvania, discuss strategies for mitigating and managing cardiotoxicity associated with HER2-targeted therapies, including supporting clinical trial data, guideline recommendations, and real-world experience.
---
Meet the faculty
---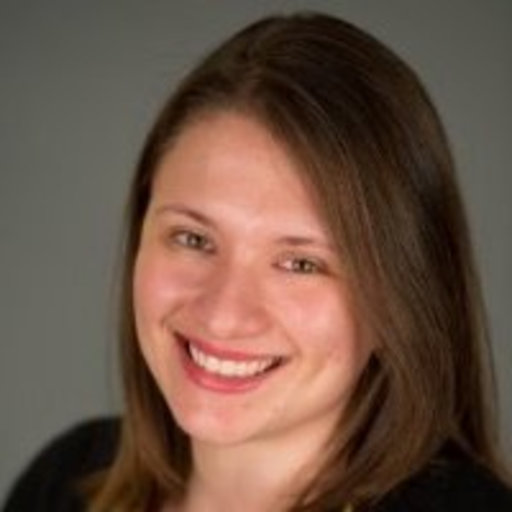 Christine Cambareri
PharmD, BCPS, BCOP, CSP
University of Pennsylvania Abramson Cancer Center
Dr. Cambareri is an oncology clinical pharmacy specialist who takes care of patients with solid tumor types, provides education and counseling on oral and intravenous chemotherapies and side effect management, and serves as a drug information resource for her patients and providers.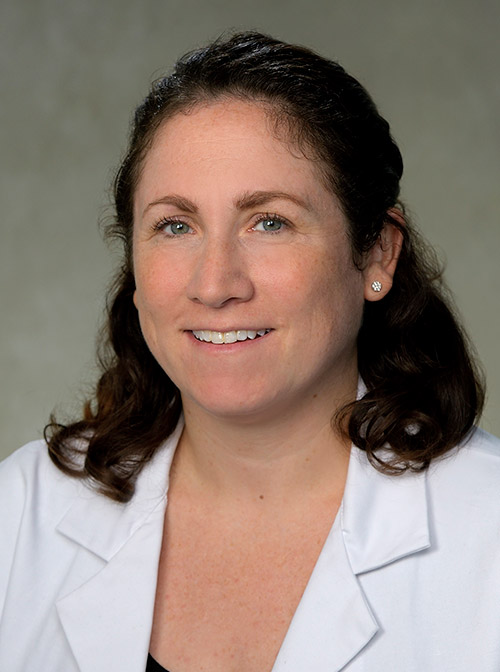 Laura Nolte
CRNP, MSN, OCN
University of Pennsylvania Abramson Cancer Center
Ms. Nolte is an oncology nurse practitioner. She works with cancer patients in the breast and gynecologic settings, helping them manage side effects related to cancer treatment and conducting educational visits on logistics and side effects of new drug regimens for new patients.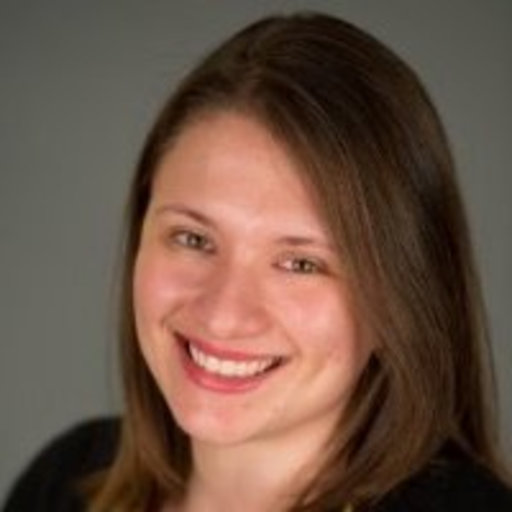 Christine Cambareri
One side effect that we see a lot in breast cancer therapy is cardiotoxicity, which is usually associated with anthracyclines. What is your experience with cardiotoxicity associated with HER2-targeted therapies?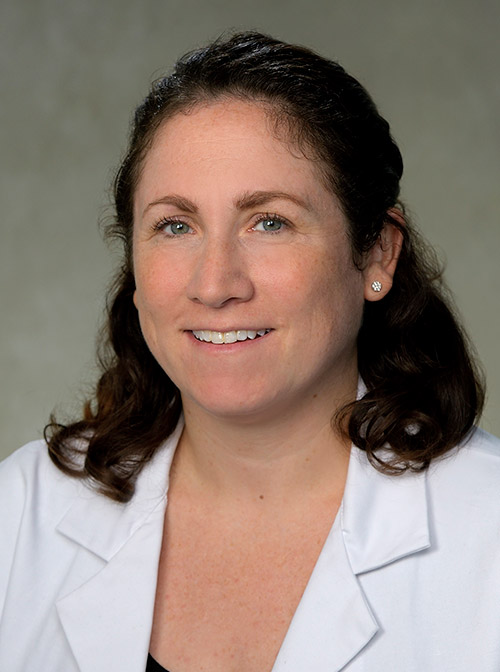 Laura Nolte
We definitely see cardiotoxicity more with HER2-directed therapy, since patients are receiving these drugs for a longer amount of time than they would anthracyclines, especially in a metastatic setting.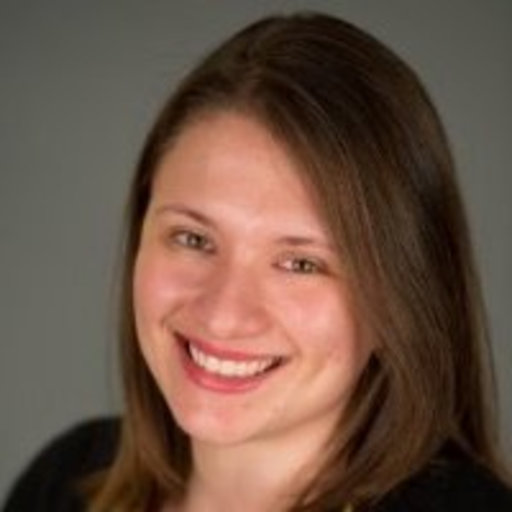 Christine Cambareri
And how do you manage these patients and work to mitigate any potential treatment-related cardiotoxicity?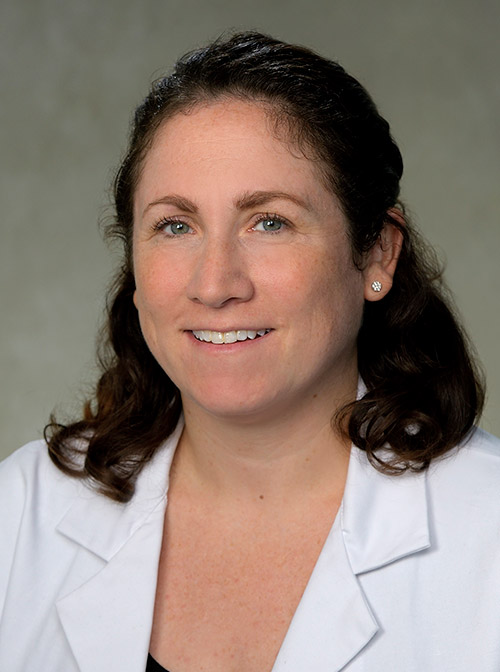 Laura Nolte
Every patient on HER2 therapy gets a baseline echo, which needs to be > 50%, and then a repeat echo usually every 3 months. If we see a deviation in their ejection fraction from baseline within 15%, we may make different management recommendations depending on if they have metastatic disease.
During the height of the COVID-19 pandemic, we weren't doing echos as frequently because we didn't want people coming into the facility for extra tests if they didn't need it. So we were doing trending BNPs instead. ASCO1 and ESMO2 list both of these options as modalities of choice for monitoring but leave the frequency up to the provider and specific clinical situation.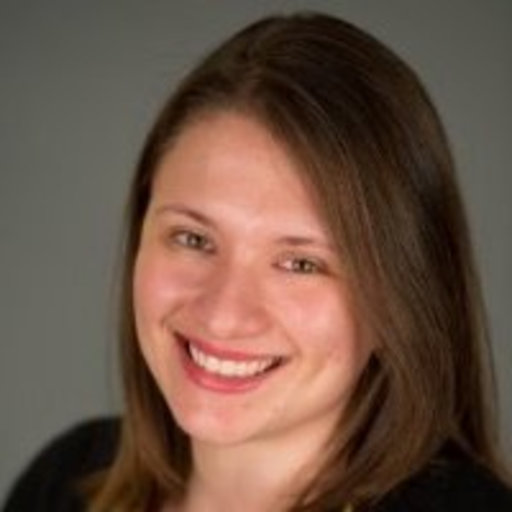 Christine Cambareri
For our higher-risk patients, our cardio-oncology group prescribes prophylactic therapies like candesartan, metoprolol, carvedilol, and lisinopril for patients to take during their anthracycline and/or HER2-targeted therapy. This is based on the MANTICORE 101 trial, in which 94 patients with newly diagnosed early HER2-positive breast cancer starting trastuzumab were randomly assigned to receive either perindopril or bisoprolol or placebo started within 7 days of trastuzumab.3 No difference was observed in mean change for indexed left ventricular end diastolic volume, but a lower mean change in LVEF was observed with bisoprolol versus placebo versus perindopril (1% vs. 3% vs. 5%, respectively).
But the data doesn't always show that this is supportive. In one study evaluating candesartan versus placebo in HER2-positive breast cancer patients treated with trastuzumab after anthracycline therapy, there were 3.8% more cardiac events in the candesartan group than the placebo group.4 Alternatively, the PRADA trial, which included more anthracycline patients, compared candesartan with and without metoprolol, metoprolol alone, and placebo and found a protective benefit with candesartan and no effect with the addition of metoprolol or monotherapy with metoprolol.5 And in a third study, researchers examined carvedilol and lisinopril and placebo in patients with HER2-positive breast cancer being treated with trastuzumab and found that more than 2 years of cardiotoxicity was comparable among the arms.6
So in my opinion, the role for prophylactic therapies is still developing, and more trials and experience are needed so we can broaden our knowledge on which patients benefit the most.
Laura, have you used these prophylactic therapies with your high-risk patients?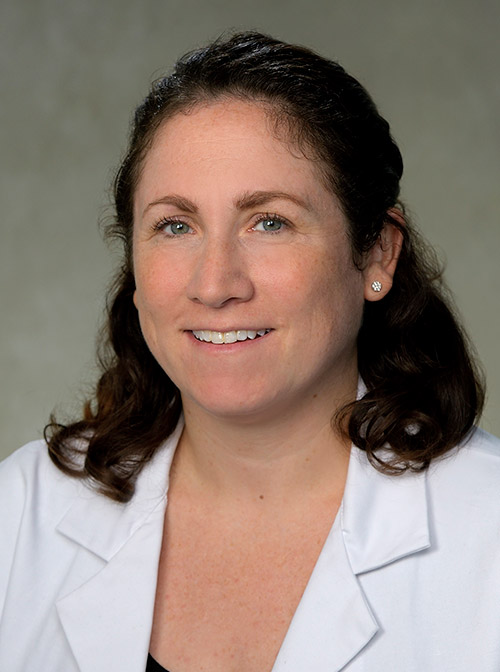 Laura Nolte
I have, but sometimes patients are reluctant to take them because they don't want to be on any more medication than they feel they need to be. Sometimes until they see a dip in their echo or have symptoms, they're not willing to start a preventative medication.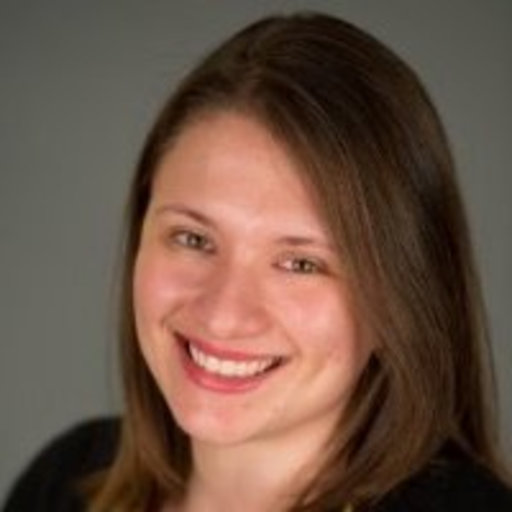 Christine Cambareri
That's been my experience too, even though we have data, from the SCHOLAR-17 and the SAFE-HEaRt trials,8 to support the use of these protective ACE inhibitors and beta-blockers during HER2-targeted therapy. In SCHOLAR-1, about 90% of patients were able to receive all their planned doses of trastuzumab, and only two patients, which was about 10%, developed heart failure, defined as an ejection fraction less than 40%.
The similarly designed SAFE-HEaRt trial was able to prove that patients who had mildly reduced ejection fraction could still receive HER2-targeted therapies, with 22 patients being able to complete their targeted therapy without experiencing a cardiac event on trial.
What's interesting here is that we have better data for patients who are actually experiencing the side effect versus some of the truly preventative data on patients starting HER2-targeted therapy. Do you have experience with pushing the limits with ejection fraction for patients who were in that < 50% ejection fraction range either at baseline or after therapy?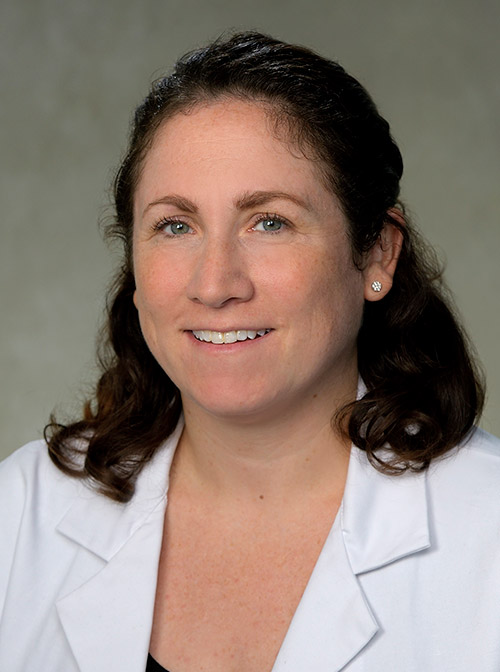 Laura Nolte
If they have metastatic disease and they're clinically stable, meaning no cardiac symptoms, we usually push through. We probably would still get the cardio-oncology team onboard just to make sure. But the threshold to treat is different than if it's a curative intent situation. So if those patients took a bigger dip after starting therapy, we would definitely want to get them involved with cardio-oncology, especially if they're just starting treatment. The cardio-oncology team would then follow the patient regularly and order the appropriate cardiac testing to monitor changes in function.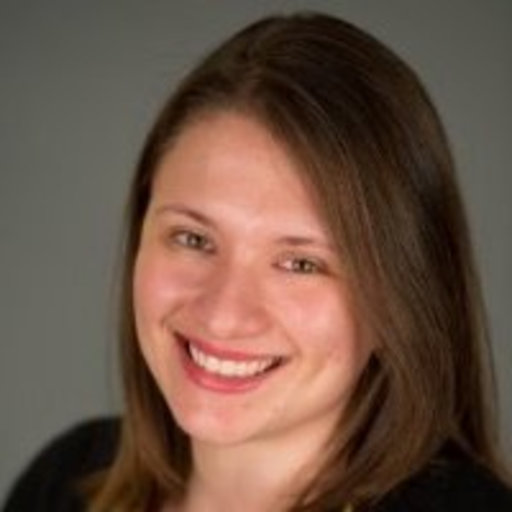 Christine Cambareri
In your opinion, do you think certain HER2-targeted therapies have more associated cardiotoxicity risk?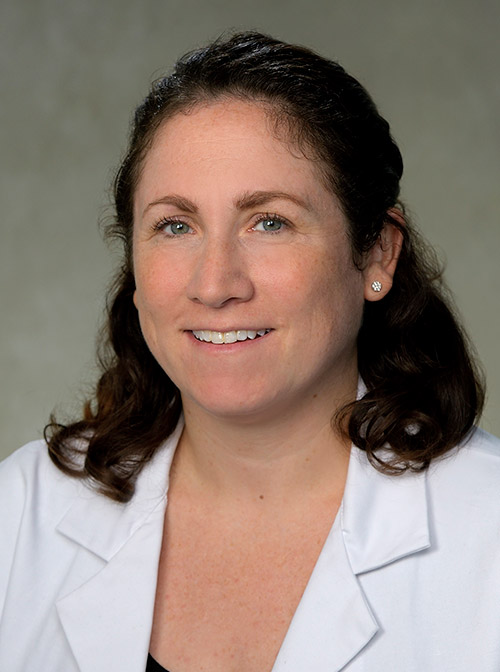 Laura Nolte
Trastuzumab and doxorubicin can be pretty cardiotoxic, in my experience. I can think of one patient on trastuzumab and pertuzumab who declined to finish her chemotherapy treatment plan but remained on her HER2-directed therapy. Her ejection fraction is in the 30s, and we've been doing BNPs and troponins each time per the recommendation of the cardio-oncologist. She's been stable on the HER2-directed therapy and doing well now. Despite stopping the chemo portion, she had a complete pathologic response. So, it just goes to show that we can manage through treatment-related toxicities while continuing therapy with the proper preventative cardiac measures, if the patient's willing to comply.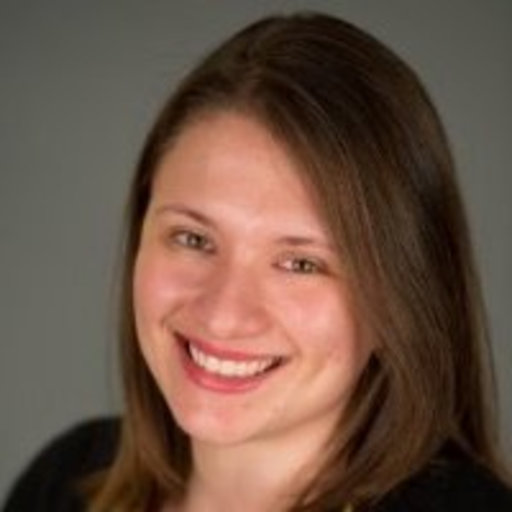 Christine Cambareri
It's so true in all of oncology, especially in toxicity management, that you can't take a cookie cutter approach stringently adhering to the guidelines for every situation and patient, because you may have someone who doesn't fit that mold.
When trastuzumab first came out, it was being given concurrently with anthracyclines in the studies. And so the cardiotoxicity in those early clinical trials was up to around 27%. Then we realized, oh, maybe we shouldn't give all of this together. We need to be thoughtful about how we space out the two therapies or select the right patients to give it to and choose the right time.
Then, as you see in the later lines for some of these HER2-targeted therapies, we're not seeing any ejection fraction issues. From what the literature tells us and what we understand about how these different HER2-targeted therapies bind, we're seeing that the antibody-drug conjugates like ado-trastuzumab emtansine don't carry as much of a cardiac risk. We always blame trastuzumab more. And even with some of the newer oral therapies, it hasn't really been reported. So for tucatinib, lapatinib, and neratinib, it's less than 1% ejection fraction risk.9-13
There's been some thought that it is related to how they work and how they bind the different HER2 receptors and which ones they're binding and how tight they're binding. But even within those three oral agents I just mentioned, tucatinib is a reversible inhibitor, as is lapatinib, but neratinib is irreversible. So you would think if we were going to see any toxicity, we'd see it with the neratinib, but it's similar: the ejection fraction decrease among all three of those is either very low or up to 2%.9-13
What are your thoughts about some of the newer therapies, like the margetuximab, and whether we'll see an increase in some of the cardiotoxicity there? This drug similarly has about 2% asymptomatic decreases in left ejection fraction, and grade 3 or 4 in the SOPHIA trial was less than 2%.14 Are you concerned about that at all, if we start using this later one in combination?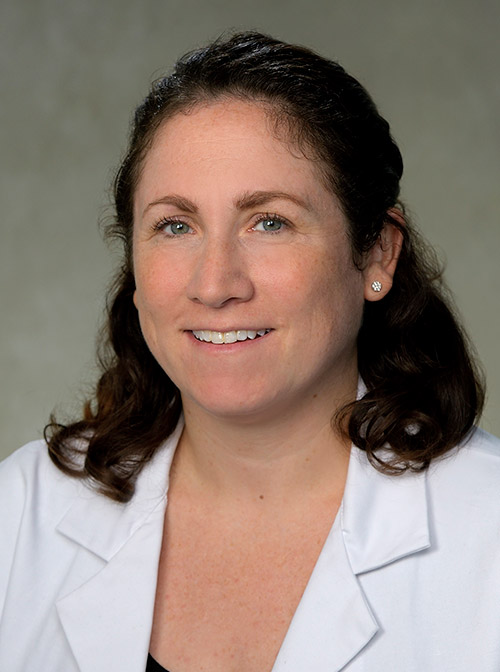 Laura Nolte
I guess slightly. Only because by the time you're getting to that point, these patients are heavily pretreated, but then it's hard to isolate: is the cardiotoxicity from the HER2-directed therapy, or is it because they had worsening cancer and they had more and more treatments? When you get to that point in treatment, there's a fork in the road. And if the patient's eager to get treated and knows the risks…I think most of the patients I see are pretty motivated and want to push through because they can tolerate the HER2-directed therapies better than chemotherapy. So even if they add in a chemo, it might be like eribulin, which is pretty well tolerated aside from maybe needing growth factor. They're not going to be picking the heaviest hitters to go with.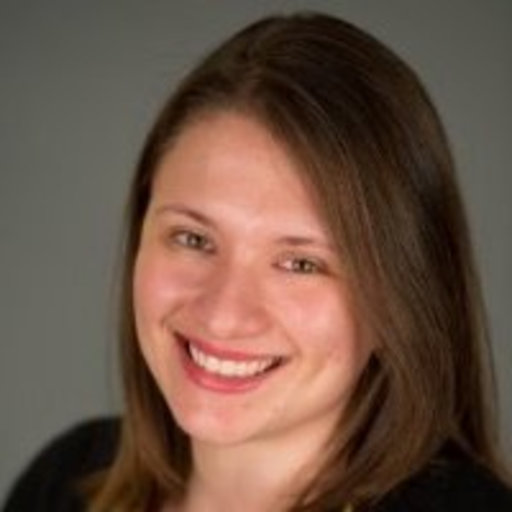 Christine Cambareri
We always have to consider that individual patient in front of us, their performance status, what they can handle, and what they're coupling that HER2-directed therapy with, especially when combining HER2-targeted therapy with chemotherapy. When determining risk, we factor in how much anthracycline and other HER2-directed therapy they've received, the timing between those drugs, and any underlying cardiac conditions. Obviously, if we have someone coming in with swollen legs and baseline coronary artery disease, hypertension, poor cholesterol control, diabetes, or obesity, we think twice before we start them on these therapies. We also factor in older age, renal failure, and African American ethnicity when determining risk.
Another important factor about HER2-targeted therapy cardiotoxicity is that unlike anthracycline cardiotoxicity, it's reversible. It has a different mechanism of toxicity in that it's not cumulative. So that's why patients can be on therapy for so long. If we either add protective therapies on board, like we've already alluded to with ACE inhibitors and angiotensin receptor blockers or beta-blockers, or whole dosages and things like that, we can see recovery of the heart muscle.
When it comes to treating patients with these cardiotoxic HER2-targeted therapies, what's your biggest takeaway for advanced practice providers?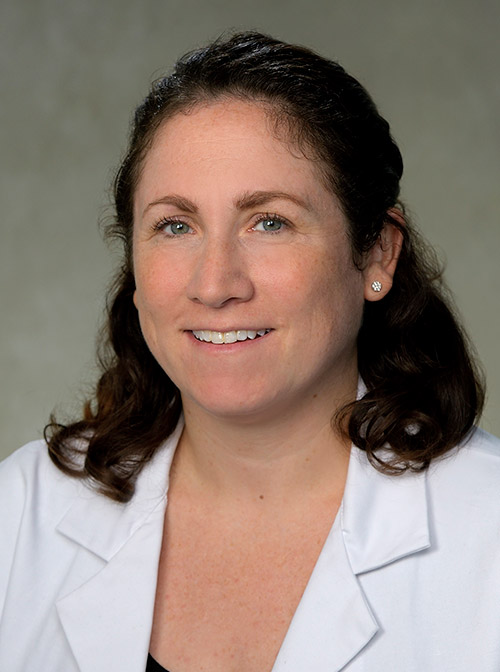 Laura Nolte
Talk to your patients and understand their goals of care. How long do they want to push? Obviously if they have curable disease, it's a different story, but if it's metastatic and they've been through many lines of treatment, we like to continue to have that conversation with them. Ultimately, we don't want people getting sick on treatment and feeling worse each time. Be open and approachable and educate patients, and make sure they know when to reach out if there's a concern.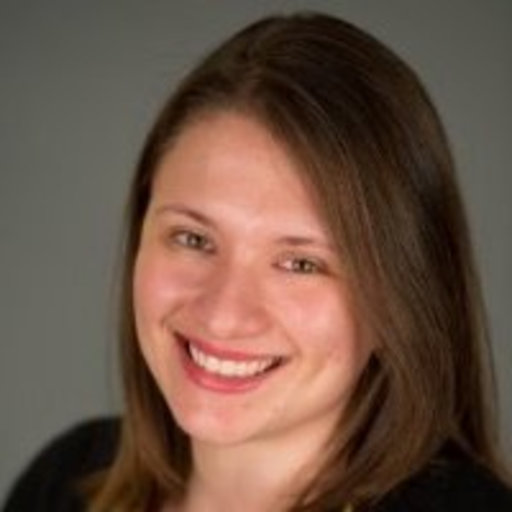 Christine Cambareri
Yes, and it's important to understand what therapies people have had before. Almost everybody's had an anthracycline before, so I try to emphasize how the toxicity of HER2-targeted therapies is different and how important the continued monitoring is, even if they feel well. When I educate other pharmacists on these medicines, I tell them to empower their patients to speak up if anything feels weird. HER2-targeted therapy can be cardiotoxic, but there's a lot we can do to manage and treat it.
References
Armenian SH, Lacchetti C, Lenihan D. Prevention and Monitoring of Cardiac Dysfunction in Survivors of Adult Cancers: American Society of Clinical Oncology Clinical Practice Guideline Summary. J Oncol Pract. 2017;13:270-275.
Curigliano G, Lenihan D, Fradley M, et al. Management of cardiac disease in cancer patients throughout oncological treatment: ESMO consensus recommendations. Ann Oncol. 2020;31:171-190.
Pituskin E, Mackey JR, Koshman S, et al. Multidisciplinary approach to novel therapies in cardio-oncology research (MANTICORE 101-Breast): A randomized trial for the prevention of trastuzumab-associated cardiotoxicity. J Clin Oncol. 2017;35:870-877.
Boekhout AH, Gietema JA, Milojkovic Kerklaan B, et al. Angiotensin II-receptor inhibition with candesartan to prevent trastuzumab-related cardiotoxic effects in patients with early breast cancer: A randomized clinical trial. JAMA Oncol. 2016;2:1030-1037.
Gulati G, Heck SL, Ree AH, et al. Prevention of cardiac dysfunction during adjuvant breast cancer therapy (PRADA): a 2 × 2 factorial, randomized, placebo-controlled, double-blind clinical trial of candesartan and metoprolol. Eur Heart J. 2016;37:1671-1680.
Guglin M, Zucker MJ, Bazan VM, et al. Venoarterial ECMO for Adults: JACC Scientific Expert Panel. J Am Coll Cardiol. 2019;73:698-716.
Leong DP, Cosman TM, Alhussein MM, et al. Safety of continuing trastuzumab despite mild cardiotoxicity: A phase I trial. J Am Coll Cardiol CardioOnc. 2019;1:1-10.
Lynce F, Barac A, Geng X, et al. SAFE-HEaRt: A pilot study assessing the cardiac safety of HER2 targeted therapy in patients with HER2 positive breast cancer and reduced left ventricular function. J Clin Oncol. 2018;35 (suppl; abstr 1038).
Blaes A, Manisty C, Barac A. How to follow, manage and treat cardiac dysfunction in patients with Her2+ breast cancer. J Am Coll Cardiol CardioOnc. 2020;2:661-665.
Cardiac toxicities of lapatinib in patients with breast cancer and other HER2-positive cancers: a meta-analysis. Breast Cancer Res Treat. 2017;166:927-936.
Tucatinib prescribing information. https://www.accessdata.fda.gov/drugsatfda_docs/label/2020/213411s000lbl.pdf. Published 2020.
Lapatinib prescribing information. https://www.accessdata.fda.gov/drugsatfda_docs/label/2018/022059s023lbl.pdf. Published 2007.
Neratinib prescribing information. https://www.accessdata.fda.gov/drugsatfda_docs/label/2020/208051s005s006lbl.pdf. Published 2017.
Rugo HS, Im SA, Cardoso F, et al. Efficacy of margetuximab vs trastuzumab in patients with pretreated erbb2-positive advanced breast cancer: A phase 3 randomized clinical trial. JAMA Oncol. 2021;7:573-584.