Expert Conversations on Follicular Lymphoma
Current and Emerging Treatments
Last Updated: Thursday, October 21, 2021
Discover the latest on current and emerging therapies in the field of follicular lymphoma (FL) from two advanced practitioner experts, Haleigh Mistry, MS, PA-C, and Prachee Singh, PA-C, both of the University of Texas MD Anderson Cancer Center. Learn from their conversation focused on the mechanisms of action, efficacy, and side effect profiles of proven FL therapies, such as PI3-kinase inhibitors and antibody-drug conjugates, and investigational therapies including immunomodulators, EZH2 inhibitors, bispecific agents, and CAR T-cell therapy.
---
Meet the faculty
---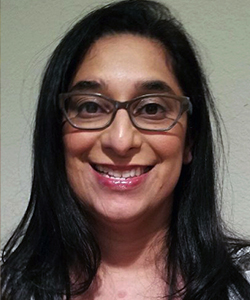 Prachee Singh
PA-C
The University of Texas MD Anderson Cancer Center
Prachee Singh, PA-C, is a physician assistant in the Lymphoma Department at The University of Texas MD Anderson Cancer Center. Previous to her current role, she worked for 16 years in the Department of Interventional Radiology and Sarcoma Medical Oncology. She is passionate about research, performance improvement, training, and patient education.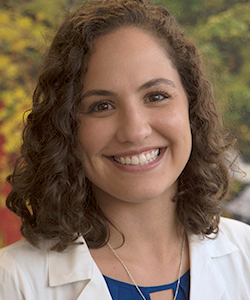 Haleigh Mistry
MS, PA-C
The University of Texas MD Anderson Cancer Center
Haleigh Mistry, MS, PA-C, is a physician assistant in the Lymphoma/Myeloma Department at MD Anderson. She has given several talks at conferences and has published numerous case studies and articles, on topics ranging from current therapy to long-term survivorship. She currently runs the advanced practice provider–led Lymphoma Survivorship Clinic.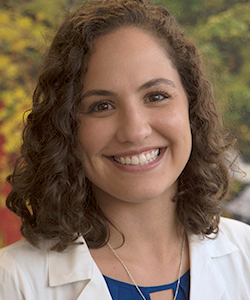 Haleigh Mistry
In the past 5 to 10 years, follicular lymphoma therapies have dramatically evolved, and we have quite a few new emerging agents for the treatment of follicular lymphoma. How do you feel these novel treatments compare to standard of care therapies?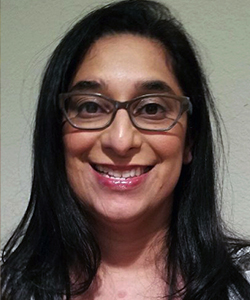 Prachee Singh
All our standard-of-care therapies have provided a lot of good responses, but the newer therapies provide comparable responses with a more manageable toxicity profile. Many are also more convenient for the patient, in terms of pill form versus IV form.
With the plethora of new follicular lymphoma therapies that have come out in the past several years, which ones do you think are the most promising? And which ones have you seen establish good responses in your patient population?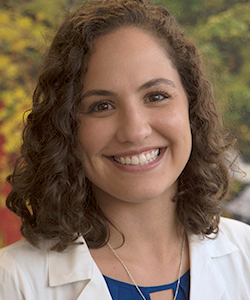 Haleigh Mistry
Having spent a lot of time seeing many follicular lymphoma patients over the years, I think one the most promising drug classes are the immunomodulators, including lenalidomide single agent or in combination. We also now have the EZH2 inhibitor tazemetostat, which has a pretty good toxicity profile with good outcomes. And it will play a huge role in shaping how we treat patients in the future. In addition, there's also the drug class of bispecific agents, which have the potential to be as good as CAR T-cell therapy. And then lastly, I think CAR T-cell therapy may offer curative potential for our follicular lymphoma patients.
Ideally, we will be seeing long-term remissions, 10+ years in some patients on these newer agents. And hopefully these patients never relapse. We may even one day be able to say that follicular lymphoma is a curable type of lymphoma. And I think that provides a great of hope for our patients.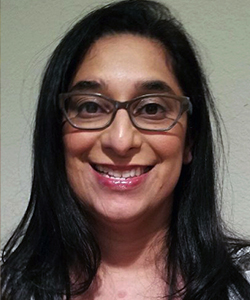 Prachee Singh
I think tazemetostat is definitely an interesting follicular lymphoma therapy. It's an oral agent that inhibits the histone lysine methyltransferase EZH2. The EZH2 mutation is found in about 25% of follicular lymphoma patients, and in a recent clinical trial, tazemetostat had an overall response rate of 82% and a fairly benign side-effect profile.1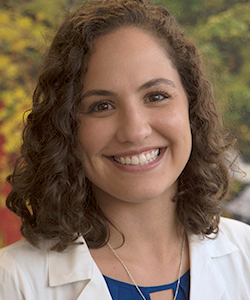 Haleigh Mistry
Immunomodulators, as I noted, are also very interesting. These work in three ways: They stimulate, they strike, and then they starve out the lymphoma cells. The newer immunomodulators, such as CC-122 and CC-99282, are still being investigated in clinical trials,2 but we do have lenalidomide as an approved immunomodulator. It's approved for front-line follicular lymphoma as well as for relapsed follicular lymphoma, and it's given in combination with rituximab, but I've also given it in combination with obinutuzumab with great responses. This is an oral agent, so patients find it pretty convenient to take, and it has a pretty well-tolerated toxicity profile with the most common adverse events being fatigue and rash, which are usually transient and occur in the first month or so. I have seen neutropenia, specifically, as well as some other cytopenias, which may require administering growth factor or a drug hold or holiday. I've seen an increase in upper respiratory infections with these patients receiving lenalidomide. I have also seen muscle cramping, which most patients are actually able to tolerate just by drinking tonic water, interestingly enough. In addition, they can experience peripheral neuropathy and diarrhea. Another major toxicity that I do see with the prolonged neutropenias is hypogammaglobulinemia (low IgG levels) leading to the patients being a little bit more immunocompromised.
But overall, patients tend to like lenalidomide, and they are able to continue with their daily activities and live a life in which they feel well in comparison to patients on traditional chemotherapy.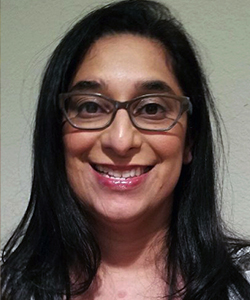 Prachee Singh
We also have PI3 kinase (PI3K) inhibitor therapy for our follicular lymphoma patients. Two of these agents that are currently approved for relapsed/refractory follicular lymphoma are idelalisib and copanlisib, typically prescribed more in the third line.
Similar to lenalidomide, idelalisib is an oral agent, again, adding to the convenience of use for patients. But there is quite a bit of toxicity associated with this agent, and it requires infection prophylaxis. And in fact, idelalisib has a black box warning for colitis that could potentially lead to bowel perforation. You also can see elevated liver enzymes associated with this particular agent. Copanlisib is an IV agent. It is a little bit easier to tolerate, but it does require patients to go into an infusion center so they can receive these therapies weekly. Some of the toxicities include hyperglycemia and hypertension. And because copanlisib is not an oral agent, colitis is not seen as much.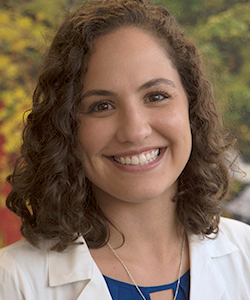 Haleigh Mistry
Another drug class to be aware of is antibody-drug conjugates (ADCs). Brentuximab vedotin and polatuzumab vedotin are currently approved for non-Hodgkin lymphoma. Brentuximab vedotin is also used for our T-cell lymphomas, mycosis fungoides, and Hodgkin lymphomas. Although these ADCs are not approved yet for follicular lymphoma, I think this drug class has great potential either as single agents or in combination regimens.  
ADCs work like a smart bomb, so to speak, directed toward the cancer cells. And they're composed of three parts: There's an antibody drug that is specific for the type of cancer that is being targeted, a cytotoxic chemotherapy drug, and a linker protein to hold the two parts together.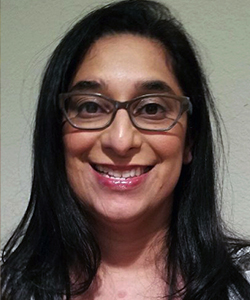 Prachee Singh
I'm also excited about the emergence of bispecific antibodies, as you mentioned, for our follicular lymphoma patients. The interesting part of these particular antibodies is that they target multiple different markers on the cell surface. For example, they may exhibit CD20 and CD30 specificity. One example is mosunetuzumab, which is approved for the treatment of large-cell lymphoma and currently under investigation in clinical trials for follicular lymphoma.3
In terms of side effects, one of the major things we see is cytokine release syndrome, similarly to what we see with CAR T-cell therapy. So we have to be pretty careful with bispecific antibodies and have more intense monitoring. And speaking of CAR T-cell therapy, it is also currently in clinical trials for the treatment of follicular lymphoma, and it has shown some very good outcomes.4,5
All of these emerging agents are exciting, and we're all hoping for them to eventually become the standard of care. Our patients have to deal with their follicular lymphoma for potentially decades, and this is definitely a glimmer of hope for them that this disease may achieve a curative outcome.
But in the meantime, we have several current standard of care therapies for follicular lymphoma that we can choose from to treat our patients. How do you decide between, for example, rituximab monotherapy versus bendamustine/rituximab?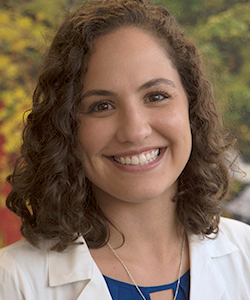 Haleigh Mistry
One of the things I look at is the tumor burden, the extent of disease. Does the patient have very low-grade stage I or II disease? If they have stage II disease and they're older, they may not be able to tolerate the chemotherapy all that well. In that case, I might give them something like four weekly doses of rituximab monotherapy, and then restage them a few months later and see how well they respond. If they don't respond, perhaps then I say, "We didn't get an optimal response. Maybe we really should go to something like bendamustine/rituximab." That's how I look at it. If they are asymptomatic with low burden, you could consider observation as well or radiation with rituximab.
Now, if a patient has a higher tumor burden and grade 1 or 2 disease, bendamustine/rituximab may be the right choice. It has shown superiority over R-CHOP (rituximab, cyclophosphamide, doxorubicin, vincristine, and prednisone) in terms of progression-free survival and also fewer toxicities. If a patient has an even higher tumor burden, or they have grade 3B disease, we may treat it more as a large-cell lymphoma and give them R-CHOP. And of course, that's a chemotherapy, so it's not preferred due to toxicities. But if it's the safest option for our patient, then we will recommend that.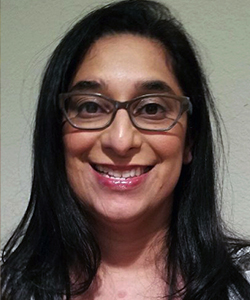 Prachee Singh
What are your thoughts about rituximab maintenance? As we know, it does not change overall survival but does affect progression-free survival. It prolongs relapse, so to speak. And in a case like what you were describing, if a patient relapsed maybe four or five months later, would you consider giving rituximab again at that point, or would you definitely shift it back to bendamustine/rituximab?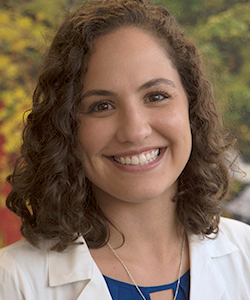 Haleigh Mistry
There are a few different schools of thought on maintenance therapy. One is that it can help keep your disease away. Although, we do know that, like you said, it doesn't change overall survival. So, I think for the very anxious patient or the patient who did not go into a complete remission following therapy but had a very good partial remission or an almost complete remission, something like maintenance may be just what they need to get them into a complete remission.
Maintenance can be excellent for our patient population that is also suffering from autoimmune diseases such as rheumatoid arthritis, because rituximab may also control those symptoms. However, I have also seen the maintenance rituximab cause hypogammaglobulinemia over time. So I don't think it's the right choice for all patients. Of note, obinutuzumab has also been studied for maintenance. However, it can lead to increased neutropenia. And for those patients with relapsed/refractory disease, autologous stem cell transplant does provide long remission, up to 10 to 15 years. Allogenic stem cell transplant can be curative but is reserved for young patients, although it can be challenging to find matched donors.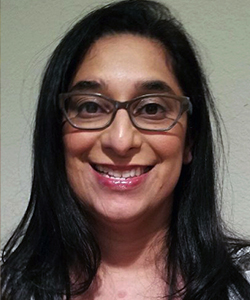 Prachee Singh
I agree, when patients do develop hypogammaglobulinemia, getting the IVIG infusions is no easy feat, and it is an expense that not everyone can afford. I had a patient today ask me that very question: "My IgG levels are low. Do I need to take IVIG infusions?" The answer is always a challenge. If they don't have recurrent infections, their insurance may not cover it.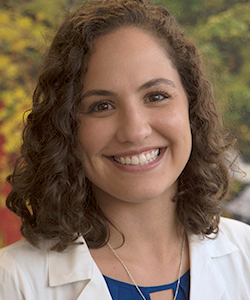 Haleigh Mistry
Absolutely. Another issue is that with our current standard of care treatments for follicular lymphoma, and even our new, emerging agents, sometimes we have unknown long-term toxicities, which may play into how we're going to treat these patients in the future—things like long-term cytopenias, hypogammaglobulinemias, like you discussed, and common variable immunodeficiency disease. Secondary malignancies are another big issue, and so is potential cardiotoxicity and the financial toxicity.
What happens after we give a patient a treatment and they're left with severe peripheral neuropathy, which affects their balance? And now they get an ulcer on their foot and it causes an infection that we can't control? When treating patients with lymphoma, you have to take all of these things into consideration when choosing appropriate therapies.
References
1. Sutamtewagul G, Link BK. Novel treatment approaches and future perspectives in follicular lymphoma. Ther Adv Hematol. 2019;10:2040620718820510.
2. ClinicalTrials.gov: NCT03930953.
3. Schuster SJ, Bartlett NL, Assouline S, et al. Mosunetuzumab induces complete remissions in poor prognosis non-Hodgkin lymphoma patients, including those who are resistant to or relapsing after chimeric antigen receptor T-cell therapies, and is active in treatment through multiple lines. 2019 ASH Annual Meeting & Exposition. Abstract 6. Presented December 8, 2019.
4. Bishop MR. The case for CAR T-cell therapy in follicular lymphomas. Blood. 2019;134(7):577-578. 
5. Hirayama AV, Gauthier J, Hay KA, et al. High rate of durable complete remission in follicular lymphoma after CD19 CAR-T cell immunotherapy. Blood. 2019;134(7):636-640.