Expert Conversations on Chronic Lymphocytic Leukemia
Understanding BTK Inhibition in Chronic Lymphocytic Leukemia
Refresh your knowledge about the importance of B-cell signaling in chronic lymphocytic leukemia (CLL), and gain new perspectives on use of Bruton's tyrosine kinase (BTK) inhibitors in CLL patient management. Two hematologic oncology specialists at the Sidney Kimmel Comprehensive Cancer Center at Johns Hopkins—Carmen Nobre, PharmD, BCOP, and Amy Goodrich, RN, MSN, CRNP—highlight key differences in MOA profiles of three BTK inhibitors and off-target effects to consider.
---
Meet the faculty
---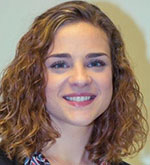 Carmen Nobre
PharmD, BCOP
The Johns Hopkins Hospital
Dr. Nobre is a Pharmacy Clinical Specialist in ambulatory leukemia and lymphoma at The Johns Hopkins Hospital, with a focus on oral anticancer medications. Her primary practice site is at the Sidney Kimmel Comprehensive Cancer Center at Johns Hopkins.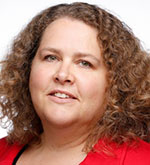 Amy Goodrich
RN, MSN, CRNP
Johns Hopkins Kimmel Cancer Center
Ms. Goodrich is a Research Associate and a Nurse Practitioner in the Hematologic Malignancies Program and a Research Nursing Manager at the Sidney Kimmel Comprehensive Cancer Center at Johns Hopkins. Her extensive clinical research includes studies of new agents and symptom management.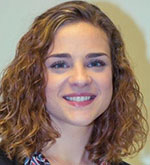 Carmen Nobre
So Amy, while our understanding of CLL and its management continues to evolve, one key change in therapy has been the use of BTK inhibitors. To appreciate why they're so important in the management of CLL and other B-cell malignancies, let's first talk a bit about the significance of the B-cell receptor signaling pathway, starting off with the main function of B cells.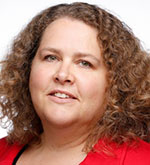 Amy Goodrich
Absolutely, Carmen. As most readers are likely aware, B cells are lymphocytes responsible for a large portion of the body's immune system. Just to refresh memories, early B-cell development occurs in the fetal liver and continues in the bone marrow throughout adulthood. The B cells are critical in the adaptive humoral immune system by mediating the production of antigen-specific immunoglobulin, better known as antibodies, against specific pathogens. There are several types of B cells that play distinct roles in the adaptive and innate immune systems. B cells can also inhibit tumor development by producing antibodies that attack malignant cells and/or oncogenic viruses, so they're really very critical.
However, regulatory B cells can cause harm by releasing immune-suppressive cytokines that block antitumor responses. And then our B cells are usually activated into their various forms by T cells, which of course are lymphocytes that develop in the bone marrow and mature in the thymus. This is really quite a concept of collaboration between B cells and T cells that keeps our normal immune system functioning. And so, with the B-cell receptor pathway, signaling is critical. Carmen, what's key to keep in mind about this pathway as it relates to CLL?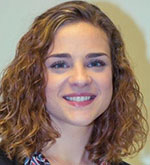 Carmen Nobre
Well, an intact B-cell receptor, or BCR, is critical for normal B-cell development. The BCR incorporates the membrane immunoglobulin, or IgM, which is noncovalently bonded to a heterodimer composed of Ig alpha and Ig beta. This BCR signaling is required for survival and maturation of that B cell. Yet if the B-cell receptor is unrestrained, we've seen that this activation can actually result in development of certain autoimmune conditions, as well as malignancies. Amy, I think it's important here to consider how B-cell activation occurs.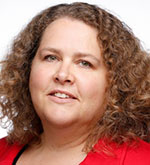 Amy Goodrich
Right! B-cell activation can be antigen-induced or it can be tonic. This activation promotes tyrosine phosphorylation of immunoreceptor tyrosine-based activation motifs—or ITAMs—by the Src-family kinases Lyn, Fyn, and Blk. These phosphorylated ITAMs recruit spleen tyrosine kinase or SYK through interactions with its SH2 domains. And that SYK activation triggers activation of the signaling cascade that engages Bruton's tyrosine kinase, or BTK, as well as PI3K, NF-AT, MAP, and RAS. All of these pathways support the signaling that's responsible for that B cell's survival and proliferation. Signaling propagation from the B-cell receptor occurs through several pathways, including phospholipid C-gamma 2, PI3K, and BTK. As one of five members of the Tec family of nonreceptor kinases, BTK is important in amplification of signal propagation from the B-cell receptor.
So, that was pretty science-heavy, but it's a great foundation for understanding the role of BTK inhibition in CLL. Carmen, can you highlight why the B-cell receptor signaling pathway is so important in CLL? That's really at the root of many of these newer drugs that we're giving to patients.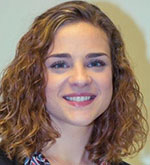 Carmen Nobre
Definitely. So what we're seeing with a dysregulation of the BCR pathway in CLL is that there is a constitutively active phosphorylation of some of these kinases that you mentioned, and we'll see variable responses to IgM stimulation. Being able to target the BCR signaling through some of the drugs that have been recently developed gives us ways to actually help shut down this pathway and treat CLL. The key in current treatment of CLL is to use drugs that exploit the biology of the disease and target the tumor microenvironment rather than a specific gene or genes.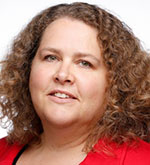 Amy Goodrich
Right, and we're learning that BTK plays such an important role in the proliferation and the survival of these leukemic cells in patients with all B-cell malignancies. So it's essential for the activation of AKT and extracellular signal regulator kinase, as well as NF-kappa B pathways, all of which promote lymphocyte survival.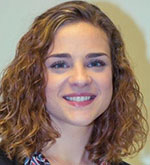 Carmen Nobre
And really because of the abnormal B-cell development in CLL, patients also exhibit hypogammaglobulinemia; this underscores how critical BTK is in the development of B cells, because in studies that show patients with X-linked agammaglobulinemia, these patients have a severe reduction in B cells with hypogammaglobulinemia.1,2  BTK has also been shown to transduce signals from cytokine receptors, and that really makes it a crucial component in the regulation of B-cell migration and tissue homing. The essential role of BTK in the BCR signaling cascade is why clinical investigation of BTK inhibitors as a drug class is exploding at this point.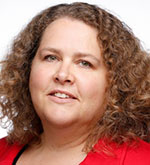 Amy Goodrich
I think this drug class is exciting in terms of the change we've seen in the CLL management paradigm. We're seeing that BTK inhibitors are associated with a high rate of response. We're finding that they're generally well tolerated and can be taken for a relatively long period of time, really making CLL more of a chronic illness—whereas prior to the advent of BTKi therapy, we were really just treating our patients with our systemic, more traditional chemotherapies.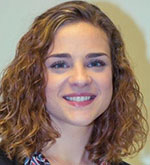 Carmen Nobre
Definitely. Now, with BTK inhibitors, we have therapy options that are more tolerable and more convenient from a day-to-day aspect. These are oral medications that can be taken at home, offering patients a bit more flexibility when it comes to getting back to enjoying their lives and otherwise moving on with things outside of a cancer center. It's also important to know that BTK inhibitors can be used in any line of therapy now, given the recent updates to the NCCN guidelines.3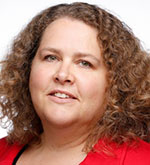 Amy Goodrich
Yes, thanks for mentioning the NCCN Guidelines. Regardless of whether a patient has a 17p deletion, is elderly, or has comorbidities, the NCCN recommends using a BTK inhibitor as a first-line agent in selected patients when given with the humanized anti-CD20 drug obinutuzumab. There are also a few additional recommendations of other agents and therapy considerations. We also see that BTK inhibitors can be used in the relapsed/refractory setting if appropriate in terms of previous drug exposures and therapeutic regimens that patients have received.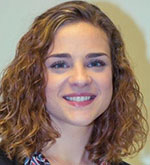 Carmen Nobre
Right, and the availability of new options in various patient settings is encouraging. Several BTKi drugs are being studied; currently approved agents in B-cell malignancies are ibrutinib, acalabrutinib, and zanubrutinib. Ibrutinib is our first-in-class drug, and it's an irreversible BTKi. It was approved in February 2014 for relapsed/refractory CLL, so in patients who had already received one line of therapy. Then in March 2016 it was approved for first-line treatment of CLL, which was really a wonderful evolution of that drug. And then in January 2019, ibrutinib was approved in combination with obinutuzumab for adults with CLL.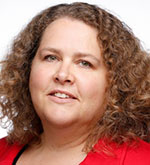 Amy Goodrich
More recently, in April 2020, ibrutinib was approved in combination with rituximab for previously untreated CLL/SLL. It has a total of six lines of approval in CLL. Acalabrutinib, our second-generation BTKi, was approved in November 2019 for patients with CLL or SLL, and it's also approved in combination with obinutuzumab. Zanubrutinib is another second-generation BTK inhibitor. It's approved  for mantle cell lymphoma and under investigation not just in CLL but for several other B-cell malignancies. So this is just the tip of the iceberg for exploration of this whole family of drugs in the management of CLL. We've got three BTK inhibitors already approved but more are coming, and the indications will certainly just expand from here. And so we've got first-generation and second-generation agents—but we need to think about the different implications of their side-effect profiles.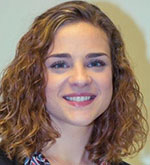 Carmen Nobre
Absolutely. We need to consider the side-effect differences between these three BTK inhibitors. While all three bind to C481 and the ATP binding pocket of BTK, we see that the second-generation inhibitors may be more potent and selective, compared with our first-generation drug ibrutinib. So in comparison to ibrutinib, the second-generation inhibitors have fewer off-target effects, which has translated to having a better safety and toxicity profile. And while all three inhibitors have relatively short half-lives—about 4 to 6 hours for ibrutinib, 1 hour for acalabrutinib, and 2 to 4 hours for zanubrutinib—they're all irreversibly bound to the C481, leading to a reliable and durable inhibition of BTK with their respective once- or twice-daily dosing.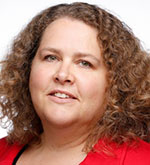 Amy Goodrich
Yes, and ibrutinib also irreversibly binds to ITK or IL2-inducible kinase, inhibiting downstream activation of T helper type 2 cells. This creates a platform for the activation of T helper 1 and CD8 T cells. Those T helper type 1 cells promote the cell-mediated immune response that's required for host defense against those foreign invaders and viral and bacterial pathogens, which is definitely a critical issue for patients with CLL. Interestingly, ITK also may be involved in the pathogenesis of organ-specific autoimmune disorders, such as irritable bowel disease. However, it's important to know that acalabrutinib and zanubrutinib have demonstrated neither the same inhibition on ITK nor the impact on T cells that has been seen with ibrutinib.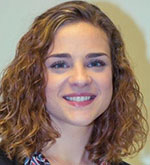 Carmen Nobre
By the same token, we're seeing that the second-generation BTK inhibitors may also have a slightly different toxicity profile compared with ibrutinib because they don't target some of the off-target kinases that ibrutinib does. Let's dive into the biology of some of these adverse effects. Other kinases that may be bound by ibrutinib specifically can include binding within the Tec family—ITK, as you mentioned, Amy, as well as EGFR, HER2, HER4, and potentially even JAK3. Due in part to these off-target effects on various kinases, we may see adverse effects such as rash or diarrhea, as a result of EGFR inhibition, or also bleeding, caused potentially by Tec inhibition or even by Src family inhibition. We also might see atrial fibrillation, which again would be due to Tec inhibition here.
However, while acalabrutinib and zanubrutinib seem at least to very minimally inhibit some of these off-target kinases, they can still share some similarities in terms of side effects. Looking at this through the lens of sparing EGFR, for example, while ibrutinib may be associated with an incidence of all-grade diarrhea ranging from 42% to 59%,4 our second-generation BTK inhibitors are a bit lower; the incidence of all-grade diarrhea with acalabrutinib ranges from 18% to 35%5 and has been 20% to 30% so far with zanubrutinib.6
In addition to the bleeding risk, we also do have some cardiac potential risks with these agents, one of which is atrial fibrillation or atrial flutter. Focusing on grade 3 atrial flutter, with ibrutinib there is a 4% incidence.4 We see that drop with our second-generation BTK inhibitors, where the incidence with acalabrutinib is 1.1%5 and then with zanubrutinib is being reported as 0.6% so far.7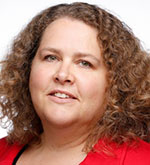 Amy Goodrich
Right, Carmen. Bleeding is another off-target effect where we're seeing a difference between first- and second-generation BTK inhibitors. If you look at ibrutinib, it irreversibly inhibits both at BTK and Tec—which are known to have a role in platelet aggregation by phosphorylation of phospholipase Cγ2 (PLCγ2). We've seen in studies including in vivo thrombus formation models that, when patients were treated with ibrutinib, they actually had a reduced platelet activity.
And again, we know that ibrutinib has also been shown to inhibit the SRC kinases, which are also essential for platelet activation. In contrast, acalabrutinib exhibits a higher specificity towards BTK and less inhibition of Tec, along with less potential for inhibition of the SRC kinases, compared with ibrutinib. And again, zanubrutinib also shows this greater selectivity for BTK and it seems to spare Tec. So I think it's important, as we talk through this, to keep in mind that there may still be some potential bleeding risks associated with all of these BTK inhibitors, and certainly they will all carry a product label warning to this effect. Then again, we see that the incidence of major hemorrhage is higher with ibrutinib, where some serious or grade three or higher bleeding, or even CNS bleeding, may occur in 4% of CLL patients who were treated with ibrutinib,4 whereas that's a bit lower at 3% for acalabrutinib5 and then 2% for patients treated with zanubrutinib.7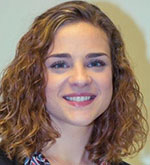 Carmen Nobre
We also have some data on bleeding events in CLL patients, excluding bruising and petechiae; the data showed bleeding events of any grade occurred in 39% in patients treated with ibrutinib,4 compared with less than 22% of patients treated with acalabrutinib.5 In terms of bruising, we've seen upwards of a 50% incidence of all-grade bruising with ibrutinib,4 compared with a 31% incidence for acalabrutinib5 and a 23% incidence for zanubrutinib.7 So again, with these numbers, we're seeing some similarities, but certainly higher incidences and potentially even higher grades of bleeding events occurring with our first-generation agent ibrutinib, compared with our second-generation BTK inhibitors.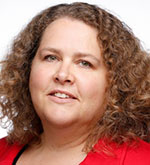 Amy Goodrich
That's interesting. Beyond those safety data that you mentioned, it's important to talk about how the increased selectivity of the second-generation BTK inhibitors is relevant not only to their efficacy, but also to implications for combination therapies, which we alluded to earlier. And we're seeing increasing combination therapies with BTK inhibitors. For example, in vitro studies showed ibrutinib antagonizes the cell-mediated cytotoxicity that is induced by CD20 monoclonal antibodies. This was not seen with second-generation BTK inhibitors. A number of emerging hypotheses are now being studied, and some researchers believe treatment with acalabrutinib and zanubrutinib in CLL really may end up being more appropriate in combination with an anti-CD20 agent. However, that still needs to be confirmed in further trials and better understood.
In the meantime, there's a plethora of clinical trials using combination therapy with BTK inhibitors and anti-CD20 monoclonal antibodies. And if you look at the NCCN guidelines, you'll see that the first-line therapy with acalabrutinib is with or without obinutuzimab today, whereas it's ibrutinib as monotherapy or venetoclax, which is another one of our small-molecule inhibitors, a BCL-2 inhibitor, in combination with obinutuzimab. So we've got lots of options. Just think about how far we've come in understanding these agents and their side-effect profiles, as well as why those side effects are occurring and how we're going to optimally sequence and combine these drugs.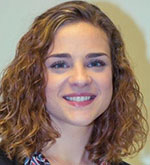 Carmen Nobre
I agree, Amy. It has been very exciting to see all the development that's come, specifically in regard to CLL therapies and the options we can offer our patients. Today, we truly do have options.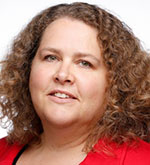 Amy Goodrich
I feel the same. It's a great new era for the care of our patients with CLL.
References
Spaargaren M, Beuling EA, Rurup ML, et al. The B cell antigen receptor controls integrin activity through Btk and PLCgamma2. J Exp Med. 2003;198(10):1539–1550.
Tomlinson MG, Woods DB, McMahon M, et al. A conditional form of Bruton's tyrosine kinase is sufficient to activate multiple downstream signaling pathways via PLC gamma 2 in B cells. BMC Immunol. 2001;2(1):4.
National Comprehensive Cancer Network. Chronic Lymphocytic Leukemia/ Small Lymphocytic Lymphoma. NCCN Evidence Blocks.TM Version 1.2021. September 28, 2020. Available from nccn.org: https://www.nccn.org/professionals/physician_gls/pdf/cll_blocks.pdf. Accessed November 18, 2020.
Prescribing information. Pharmacyclics LLC and Janssen Biotech, Inc. August 2019. Accessed November 22, 2020. https://imbruvica.com/files/prescribing-information.pdf
Prescribing information. AstraZeneca. November 2019. Accessed November 22, 2020. https://www.azpicentral.com/calquence/calquence.pdf
Cull G, Simpson D, Opat S, et al. Treatment with the Bruton tyrosine kinase inhibitor zanubrutinib demonstrates high overall response rate and durable responses in patients with chronic lymphocytic leukemia/ small lymphocytic lymphoma (CLL/SLL): Updated results from a phase 1/2 trial. Blood. 2019;134(Suppl 1):500.
Prescribing information. November 2019. Accessed November 22, 2020. https://www.brukinsa.com/prescribing-information.pdf