Expert Conversations on Multiple Myeloma
Making Treatment Decisions in the Relapsed/Refractory Multiple Myeloma Setting
Last Updated: Friday, November 13, 2020
Discover the latest in the field of relapsed/refractory multiple myeloma (R/R MM) from two advanced practitioner experts, Amy Pierre, NP, of Memorial Sloan Kettering Cancer Center, and Angela Vickroy, ANP-BC, of Barnes-Jewish Hospital, Washington University School of Medicine. Learn from their conversation focused on newly approved and emerging drugs for this patient population, including belantamab mafodotin, isatuximab, and selinexor, as well as the future role CAR T-cell and bispecific T-cell engager therapies may play in the treatment of R/R MM. Click to read the entire conversation.
---
Meet the faculty
---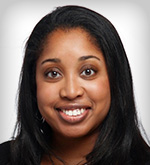 Amy Pierre
MSN, ANP-BC
Memorial Sloan Kettering Cancer Center
Ms. Pierre is a nurse practitioner in the Multiple Myeloma & Lymphoma Division at Memorial Sloan Kettering Cancer Center. She has coauthored several publications and delivered presentations on multiple myeloma at numerous conferences.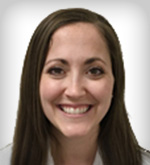 Angela Vickroy
ANP-BC
Barnes-Jewish Hospital, Washington University School of Medicine
Ms. Vickroy is a nurse practitioner in Outpatient BMT, Leukemia & Lymphoma in the Division of Oncology at Barnes-Jewish Hospital. Her primary focus is on the care of patients with multiple myeloma. She is also involved in clinical research trials on treatments, stem cell transplant, and banking protocols.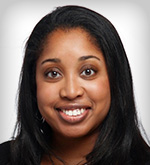 Amy Pierre
We've had a lot of new drugs approved in the past year for relapsed/refractory multiple myeloma, including belantamab mafodotin. Angela, what is your experience with this medication?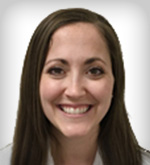 Angela Vickroy
Belantamab mafodotin is the first antibody-drug conjugate (ADC) approved in multiple myeloma. It's highly active, and I have patients on it who are having really great responses, which is exciting. I find that it is well tolerated, with the exception of a couple of side effects that are significant, namely, keratopathy. One of the most challenging aspects of belantamab mafodotin is that it has to be prescribed through a REMS program due to the ocular side effects of keratopathy. My institution participated in the clinical trial, so we already had ophthalmology involved, which has helped make the process smoother. Establishing a relationship with an ophthalmology clinic to routinely evaluate for keratopathy is very important.  
If a patient develops ocular toxicity, they are required to hold treatment until the keratopathy resolves. Despite requiring a hold, patients appear to still have a good response from belantamab. But we definitely need more time to feel comfortable with this new drug and the prescription/REMS process. I'm interested to see how this will be utilized and facilitated in the community with time.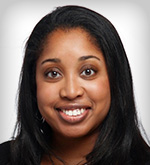 Amy Pierre
I absolutely agree. Belantamab mafodotin is highly active in a very heavily pretreated population, even patients with high-risk cytogenetic features, which is a patient population for which we are attempting to find the best and most effective therapy. The keratopathy is a common adverse event; it occurs in roughly 70% of patients.1 Physicians in the community need to understand that these patients need to see their ophthalmologist every 3 weeks prior to dosing. It's imperative to find an ophthalmologist who can accommodate seeing these patients every 3 weeks and who is also comfortable with this medication and the grading of ocular toxicity. So there are some logistical issues with this drug, but it's very promising. It's the first BCMA-directed therapy that has been approved for myeloma.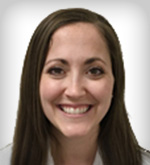 Angela Vickroy
Another naked monoclonal antibody, isatuximab, was recently approved in relapsed/refractory multiple myeloma. Have you used it in practice yet?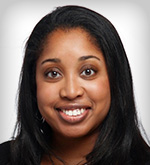 Amy Pierre
I have not used isatuximab outside of a clinical trial setting yet. But I know it's very well tolerated. It's been approved in combination with pomalidomide and dexamethasone, and we're now looking at in combination with carfilzomib, lenalidomide, and dexamethasone.2 It is difficult to compete with daratumumab since it is given monthly beginning with the seventh cycle and is available as a subcutaneous injection, whereas isatuximab is given every other week indefinitely intravenously. We do see less infusion-related reactions with isatuximab, but again, if you give daratumumab as a subcutaneous injection, there are far less infusion-related reactions. I think the role of isatuximab is probably going to be for high-risk newly diagnosed patients in combination with carfilzomib, lenalidomide, and dexamethasone.
The interesting thing about isatuximab is that it does not deplete natural killer cells to the extent as daratumumab does, and it actually binds to a different epitope compared to daratumumab. So we need some more studies looking at the implications of using daratumumab versus isatuximab.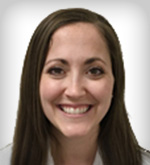 Angela Vickroy
Daratumumab, carfilzomib, and dexamethasone was also recently approved. Have you found it to be an effective treatment, and do you find it well tolerated?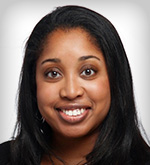 Amy Pierre
I have found this combination to be very effective and very well tolerated, even in people who've relapsed very quickly, and even for patients who have high-risk cytogenetic features. It's a nice option for those who've become refractory to lenalidomide or who can't really tolerate lenalidomide or immunomodulatory drugs in general.
In the CANDOR trial3 that looked at carfilzomib and dexamethasone with or without daratumumab, they actually saw more cardiac failure in the carfilzomib/dex arm than the daratumumab/carfilzomib/dex arm, which is interesting.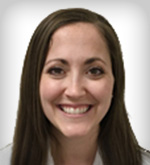 Angela Vickroy
With carfilzomib-based regimens, I feel that patient selection is key. We have to examine their cardiac status prior to prescribing carfilzomib. If a patient has a cardiac history, we should monitor them in a more aggressive manner.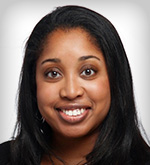 Amy Pierre
Selinexor was approved last year for our penta-refractory patients. What is your experience with this new drug, Angela?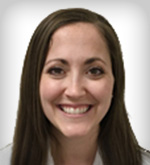 Angela Vickroy
In our penta-refractory patients, we have seen selinexor to be effective. Most of the patients who are started on this drug have received a lot of treatment. Some even had CAR T-cell therapy and still elicited a response to the drug. So I do think that there is a role for selinexor.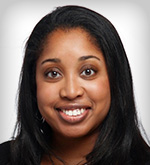 Amy Pierre
What do you do, for example, with scheduling or dosing, to mitigate or prevent some of the side effects we see from selinexor?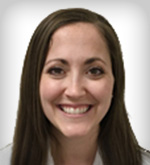 Angela Vickroy
To decrease the side effects, we are not giving selinexor as the label indicates. We have found that patients tolerate the medication best, and can stay on treatment, if they are given the drug once weekly.
It is a challenging drug to give because of the amount of supportive care necessary; however, if you set up the supportive care from the beginning and provide growth factor support, adequate hydration, and antiemetics, patients can tolerate the treatment well. Educating patients on side effects is also essential to properly treating with selinexor.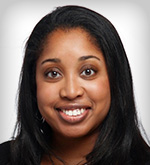 Amy Pierre
I can't emphasize enough what you said about providing robust patient education and setting expectations about this medication, because it has a very unique side effect profile. It's a first-in-class therapy. Aggressive preventative measures for some of the side effects are important.
The dose reductions or withholding doses—for example, switching from twice weekly to once weekly—has been very beneficial, because selinexor has a pretty short half-life. Patients can really benefit from those changes in the doses or changes in the frequency of administration of the drug. And we find using it with 5-HT3 antagonists, referrals for nutrition consults, IV fluids, and neurokinin 1 receptor antagonists are all very important for prophylaxis and management of these unique side effects. Selinexor is an oral therapy, but patients are coming in frequently for visits for supportive care. Setting expectations for patients is important to make them understand that because just because they're taking and oral therapy doesn't mean they're seeing us at the cancer center any less. They are in reality seeing us more often when on Selinexor.
Now, looking ahead to future therapies, CAR T-cell therapy and bispecific T-cell engager (BiTE) therapy are currently in development for the treatment of multiple myeloma. How do you feel that these novel agents will change the relapsed/refractory myeloma treatment landscape?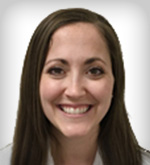 Angela Vickroy
I am very excited about CAR T-cell and BiTE therapies. I think they will be a welcome addition to our already large arsenal of treatment options. I'm not sure how the treatment landscape will change at this time, but I think we need more research, looking at both CAR T-cell therapy and BiTEs in different lines of therapy to see if we can elicit better results.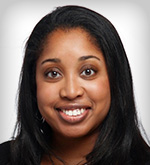 Amy Pierre
Definitely. I think that the durability of CAR T-cell therapy and BiTEs will be better achieved if we use them earlier in the disease trajectory. And as time has passed, there have been more and more products, and more and more studies, and we're seeing improvement in the efficacy and even less toxicity, such as lower rates of cytokine release syndrome. And really great responses, such as complete responses in people with extramedullary disease. But the issues are that you have to obtain CAR T cells at specialty centers and they're not off-the-shelf like BiTEs are.
So then, how do these immunotherapies work in sequence? Do you give CAR T-cell therapy after transplant to maintain a response? Or do you give BiTEs? Do BiTEs replace CAR Ts because they're off-the-shelf? How do we use these drugs? There's research to show that as myeloma progresses and relapses, the T-cell becomes more exhausted and its function becomes affected. So what does this mean for CAR T-cell therapy and BiTEs in the future? We need to better understand this concept.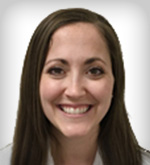 Angela Vickroy
Absolutely. I also think we need to talk about the cost and how this will also affect our patients in the long run. This is something that needs to be researched further for our myeloma patients.
So with all of these therapies at our disposal, how do you choose a regimen for relapsed/refractory myeloma?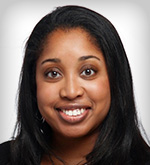 Amy Pierre
Picking a regimen is individualized. You are assessing the patient's performance status, their disease, their previous treatments, their lifestyle preferences, their comorbidities, their previous toxicities, bone marrow integrity, the characterization of their relapse (symptomatic relapse vs. biochemical relapse), their cytogenetic features, administration issues—those are only a few of the many factors at play. But there are many myeloma therapies to choose from in various combinations, and the best regimen to choose is what fits that particular individual who is sitting in front of you in your clinic.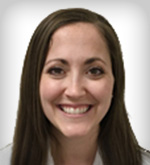 Angela Vickroy
How lucky are we now, at this time in our practice, to be able to have this many options? We have made such amazing strides. But like you said, treatment should be determined case by case. And we should be giving all of our patients with relapsed/refractory disease the option of a clinical trial.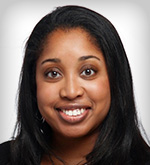 Amy Pierre
Absolutely. The take-home message is just be smart about your sequencing and make sure you're using these regimens in an order that makes sense for the patient and for their disease, and trying to get the deepest response you can earlier in the disease course.
References
1. Lonial S, Lee HC, Badros A, et al. Belantamab mafodotin for relapsed or refractory multiple myeloma (DREAMM-2): A two-arm, randomised, open-label, phase 2 study. Lancet Oncol. 2020;21:207-221.
2. Weisel K, Asemissen AM, Besemer B, et al. Depth of response to isatuximab, carfilzomib, lenalidomide, and dexamethasone (Isa-KRd) in front-line treatment of high-risk multiple myeloma: Interim analysis of the GMMG-CONCEPT trial. J Clin Oncol. 2020;38(suppl; abstr 8508).
3. Dimopoulous M, Quach H, Mateos M-V, et al. Carfilzomib, dexamethasone, and daratumumab versus carfilzomib and dexamethasone for patients with relapsed or refractory multiple myeloma (CANDOR): Results from a randomised, multicentre, open-label, phase 3 study. Lancet. 2020;396:186-197.