Expert Conversations on Chronic Myeloid Leukemia
The Importance of Health-Related Quality of Life
Last Updated: Wednesday, September 22, 2021
Learn from two experts in the field of chronic myeloid leukemia—Sarah Worth, PharmD, BCOP, BCPS, and Allison Strider, MSN, AGNP-BC, AOCNP, both of UAB Medicine—as they discuss best practices for ensuring health-related quality of life among patients receiving TKI therapy, including counseling patients on possible side effects, referring them to supportive and palliative care, and making sure they are reporting symptoms and adhering to their therapy.
---
Meet the faculty
---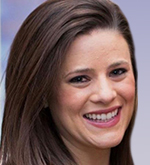 Sarah Worth
PharmD, BCOP, BCPS
University of Alabama at Birmingham
Sarah Worth is the Leukemia Clinic pharmacist at The Kirklin Clinic of UAB Hospital. In this role, she works with patients with hematologic cancers, including CML patients,  providing education when they begin treatment and helping monitor them for adherence and toxicity.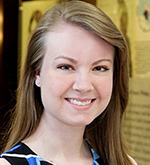 Allison Strider
MSN, AGNP-BC, AOCNP
University of Alabama at Birmingham
Allison Strider is a nurse practitioner within the Infusion Services at The Kirklin Clinic of UAB Hospital, specializing in assessing and treating patients with chemotherapy and immunotherapy adverse effects, as well as educating patients, caregivers, and other staff.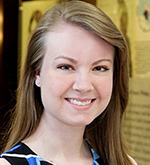 Allison Strider
Chronic myeloid leukemia, also known as CML, has really changed a lot in the last 20 years with the approvals of tyrosine kinase inhibitors, also known as TKIs. Imatinib was the first to be FDA approved, leading to the five approved TKIs we have today. CML is no longer a disease that is fatal after just a few years. Now, those diagnosed with CML have a life expectancy similar to that of the general population in Western nations.1 And being able to tell that to patients is truly amazing.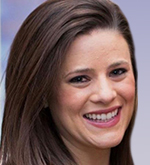 Sarah Worth
It really is, Allison. And given this, one of the main goals for CML treatment is maintaining a good quality of life. This starts at diagnosis. The symptoms of CML at presentation can be very stress-inducing for some patients. They are often nonspecific and include persistent fatigue, pain, night sweats, abdominal fullness, anorexia, and weight loss. These symptoms are common with CML patients regardless of their age. They should and will generally improve with treatment, but one symptom that we commonly see persist despite the treatment is fatigue. We should educate patients about that at diagnosis.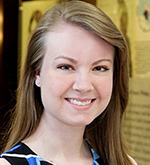 Allison Strider
There is also a lot of education we need to do when we start patients on TKI therapy. These TKIs are all oral therapies and well tolerated overall, but about one-third of patients report low-grade but significant side effects that do affect their quality of life and compliance.2 Today there are a number of studies assessing quality of life among patients with CML. One of the studies recently published in 2020 assessed patient-reported outcomes among those receiving TKI therapy for CML. The study results highlighted that younger patients express higher levels of distress and impaired quality of life when compared to elderly patients,3 which I thought was pretty interesting and similar to what we see in clinic.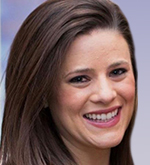 Sarah Worth
I definitely agree, Allison. It depends on each person and each situation, but I also notice a difference in the younger versus older age groups of patients with CML. The older population often has pre-existing comorbidities at diagnosis and therefore may be started on a first-generation TKI, which generally has less serious adverse events associated with it compared to the second-generation TKIs.4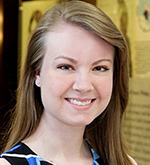 Allison Strider
What are some other considerations regarding younger patients and TKIs?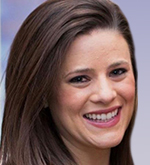 Sarah Worth
Younger patients can encounter infertility issues associated with TKI therapies.1 Although the average age at CML diagnosis is 65, CML does occur in all age groups and includes those of childbearing age.1 This population makes up around 37% of the patients that were newly diagnosed in 2020,1 so it's very important to refer those patients to a fertility specialist at diagnosis, or if they're not ready to start a family, counsel them about the potential issues and their options.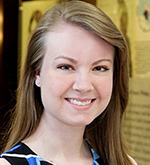 Allison Strider
Men are less likely to experience detrimental effects on their fertility when on a TKI, but it is important to note that TKIs do have an effect on some of the male hormones. So we still have to consider them in this and make sure we do discuss this risk with patients. They can consider sperm banking prior to starting a TKI, but there is no data on the quality of sperm in TKI-treated vs. untreated men with CML. So that would be a discussion to have with the patient.
Women on TKI therapy have a higher rate of miscarriage and fetal abnormalities,1 so it is very important that you counsel them about using contraception. They, along with their partner, need to be counseled and potentially referred to a fertility counselor before starting therapy.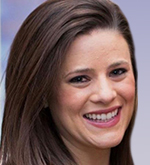 Sarah Worth
Yes. As a pharmacist, that's one of the important counseling points that I always discuss with patients. It's also important to make sure the female patients know that, if they do become pregnant while on a TKI, certain measures need to be taken. In that situation, their treatments should be managed in collaboration with a high-risk OB/GYN physician, preferably at a center with a CML specialist. These pregnancies can be high risk and very complicated, not only for the baby but for the mom as well. So we really need to take good care of these patients and make sure they are well informed. Patients can receive treatment while they're pregnant, but that is a decision that will need to be made by the CML specialist. We will stop TKI therapy, and if treatment is indicated, interferon or peginterferon will be used for the duration of the pregnancy. These women can be started back on their TKI therapy after they give birth, but they should not breastfeed since TKIs do transfer through breast milk.5,6 It's important to discuss this with patients as well.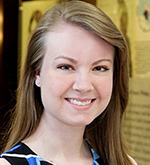 Allison Strider
We also need to counsel all patients up front on the types of adverse effects they may experience while on TKI therapy. All TKIs come with their own adverse effect profile, but as a class, they have broader adverse effects, including rash, nausea, vomiting, diarrhea, hair thinning, and lab abnormalities like hyperglycemia, myelosuppression, and elevated liver enzymes.1,4 These are very important to watch out for.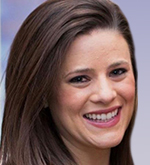 Sarah Worth
Yes, and when starting therapy or switching medications, we need to make sure we're monitoring patients closely for these adverse effects. We oftentimes will have patients come into clinic for a toxicity check about 2 to 4 weeks after they've started on a medication or made any dose increases so we can catch any adverse effects early on to keep them from severely affecting their quality of life. Another way to monitor for adverse effects is to have patients keep a symptom diary—which can be as simple as an app on their smartphone or a notebook or calendar—and share it with you during their clinic visits.
Even mild side effects, when they're overlooked, can negatively influence adherence and lead to worse treatment outcomes in CML patients. One study found that imatinib-induced nausea and cramps were related to nonadherence and worse health-related quality of life.7 So something that a patient may report to us as their provider, we may not think is that serious of a side effect. But when you think about the patient experiencing this every single day, that really does affect their quality of life. Who wants to have to deal with nausea every day? Or even cramps daily? And when patients do have these complications, we need to recognize them and help effectively manage these side effects. So these are all important issues that we as advanced practice providers really needed to keep in mind when we're seeing these patients.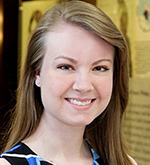 Allison Strider
That is so true. We have had numerous patients that have had to change jobs, get on disability, things like that, for what we would call mild symptoms. We need to take these TKI adverse effects very seriously and get these patients supportive care to give them the best quality of life. It's very important to have these discussions with patients about how much their symptoms really affect their daily life.
Also, if a patient is having an increase in symptoms, they may want to stop taking their medication or skip doses. So if you can identify these key points early on and then address them with supportive care, or identify lab abnormalities and address them early, then you could improve adherence and improve these patients' quality of life. You can discuss these issues with the patient and hopefully address them earlier and have a better outcome overall.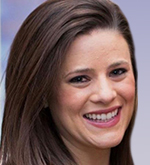 Sarah Worth
Yes, that's another important point to counsel patients on at diagnosis: adherence to their medications is vital. TKIs are taken orally either once or twice daily depending on the medication. We monitor adherence not only through discussions with the patients but also through pharmacy refills.
With strict adherence, some patients with CML will qualify for TKI discontinuation later.1,8 There's been a lot of supporting data that has come out about this in the last few years. There are detailed criteria that must be met, but those patients who are eligible do report improved quality of life once they're able to discontinue TKI treatment.1,8 TKI discontinuation, if done according to these guidelines and in select patients, is safe and has been associated with a treatment-free remission for 40% to 50% of patients.1,8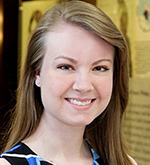 Allison Strider
But since not everyone will be eligible or able to maintain a treatment-free remission, many will remain on treatment indefinitely. So it's essential to thoroughly educate and support these patients with CML to provide them with the best quality of life. We should be working together with our clinic team, pharmacy, the patient, and their family to get them the support they need. Sometimes it is helpful to refer these patients to palliative or supportive care, counseling, or other integrative medicine therapies that may be available within your facility. These patients require a lot of support from diagnosis and throughout.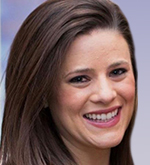 Sarah Worth
Yes, they really do. In clinic, we see a lot of patients who do require these additional support clinics or groups to be involved in their care, and it really does make a difference in their quality of life.
References
Deininger MW, Shah NP, Altman JK, et al. Chronic Myeloid Leukemia, Version 2.2021, NCCN Clinical Practice Guidelines in Oncology. J Natl Compr Canc Netw. 2020;18:1385-1415.
Khoury HJ, Williams LA, Atallah E, et al. Chronic myeloid leukemia: What every practitioner needs to know in 2017. Am Soc Clin Oncol Educ Book. 2017;37:468-479.
Shacham Abulafia A, Shemesh S, Rosenmann L, et al. Health-related quality of life in patients with chronic myeloid leukemia treated with first- versus second-generation tyrosine kinase inhibitors. J Clin Med. 2020;9:3417.
Chelysheva E, Aleshin S, Polushkina E, et al. Breastfeeding in patients with chronic myeloid leukaemia: Case series with measurements of drug concentrations in maternal milk and literature review. Mediterr J Hematol Infect Dis. 2018;10:e2018027.
Drugs and Lactation Database (LactMed). Bethesda (MD): National Library of Medicine (US); 2006. https://www.ncbi.nlm.nih.gov/books/NBK501922/
Steegmann JL, Baccarani M, Breccia M, et al. European LeukemiaNet recommendations for the management and avoidance of adverse events of treatment in chronic myeloid leukaemia. Leukemia. 2016;30:1648-1671.
Efficace F, Breccia M, Saussele S, et al. Which health-related quality of life aspects are important to patients with chronic myeloid leukemia receiving targeted therapies and to health care professionals? GIMEMA and EORTC Quality of Life Group. Ann Hematol. 2012;91:1371-1381.
Hochhaus A, Baccarani M, Silver RT, et al. European LeukemiaNet 2020 recommendations for treating chronic myeloid leukemia. Leukemia. 2020;34:966-984.